Toyota and AEG are extending their comprehensive partnership across AEG's flagship Southern California properties in a multiyear, multimillion-dollar renewal agreement. The new agreement, brokered by AEG Global Partnerships, renews Toyota's longstanding Founding Partner status at STAPLES Center (Founding Partner since 1999), L.A. LIVE (Founding Partner since 2007) and StubHub Center (Founding Partner since 2003). As one of AEG's longest standing partners, Toyota will remain an official partner to the two-time Stanley Cup Champions, the LA Kings – building on an already 27-year relationship with the franchise.
The automobile industry is set to transform and redefine fuel efficiency and emissions in the coming years, and the sprawling Los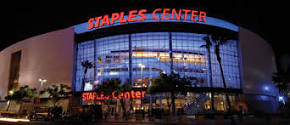 Angeles market – nestled in the state with some of the toughest clean-air rules in the country – is poised to be one of the most competitive transportation markets worldwide. The city is also quickly becoming one of the toughest and largest professional sports markets. As competition in both industries continues to escalate, Toyota and AEG, two of the leading forces in their respective industries, have cemented their decades-long strategic alliance. The renewal focuses on the valued relationship and mutual respect between the two companies and seeks to strengthen Toyota's strategic stronghold in the booming Los Angeles sports and live events industry while highlighting AEG's commitment to excellence for one of its most longstanding partners.
"Los Angeles is a mecca for the sports and automotive industries, and we are excited to deepen our ties with AEG, a true leader in live entertainment," said Jack Hollis, group vice president and general manager of the Toyota Division at Toyota Motor North America. "Working alongside AEG for the past decade, we've been able to grow our partnership and our presence at some of the venues and with some of the teams that matter most to Los Angeles."
Toyota has been a Founding Partner of L.A. LIVE, Los Angeles' preeminent downtown entertainment district, since its beginning more than 10 years ago. As AEG continues to grow and add to its portfolio across five continents, it is uniquely positioned to offer Toyota an established, world-renowned platform to capitalize off the valuable audiences and unique assets that it has and continues to develop, adding unparalleled value for Toyota year after year.
"As AEG has grown over the years, we've been fortunate enough to grow our relationship and partnership with Toyota as well," said Russell Silvers, senior vice president, AEG Global Partnerships. "Toyota is a like-minded company that shares our core values and commitment to consistently be able to over deliver and offer our fans and guests more. It's an honor to continue our extensive, far-reaching relationship with them across some of the most iconic assets in our portfolio. We look forward to continuing this relationship into the future and deepening Toyota's ties with us and Los Angeles."
With the demand for more zero-emission cars on the rise, Toyota's strategic partnership agreement with AEG will help continue its position as one of the most well-known sustainable mobility suppliers – providing Toyota with a stage to reach many car-conscious Californians. AEG will underscore Toyota's commitment to sustainable transportation with designated charging stations at L.A. LIVE for electric and certain hybrid vehicles. Toyota will also have the ability to brand these charging spaces across select parking garages at L.A. LIVE.
The longevity of the relationship between AEG and Toyota will also be highlighted through Founding Partner signage at L.A. LIVE and STAPLES Center, LED exposure and five permanent vehicle displays across the L.A. LIVE campus and at STAPLES Center as well as the continuance of the company's longstanding LA Kings car giveaway at the end of the season. Furthermore, Toyota will have Founding Partner signage displays and a permanent vehicle exhibit at StubHub Center.