Troy Thorn, CVP, CTA, CPMM, has accepted the job of Assistant Director of Events and Operations at the Curtis Culwell Center in Garland, TX. With nearly 30 years of venue management experience, Troy has had executive stints with the Dallas Convention Center, Vicksburg Convention Center and Auditorium and Chesapeake Conference Center. Troy is a past Region 6 Director and has served on the IAVM Foundation Board of Trustees.
As one of the industry's forward-thinking executives, Thorn is a proven venue executive, event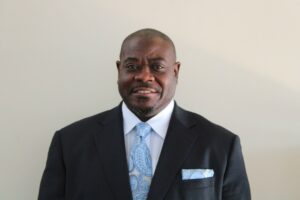 producer and public administrator. He draws upon knowledge gained through the diversity of challenges he has overcome, and the successes achieved by his team. From the local Rotary luncheon to Super Bowl XLV NFL Experience, Thorn has managed venues that have hosted thousands of live events with positive economic impacts on the communities he has served.
Always willing to give back, Thorn currently serves on the Grand Prairie (TX) Forum Estates Public Improvement District Board. He has served on the IAVM Board of Trustees and the Diversity and Inclusive Leadership Committee. Prior to his recent relocation to North Texas, he served on the Hampton Roads Chamber of Commerce Board; Chesapeake Parks, Recreation & Tourism Advisory Board; Tidewater Community College Business Management Advisory Committee; and Chesapeake Sports Club Board of Directors and Scholarship Committee.