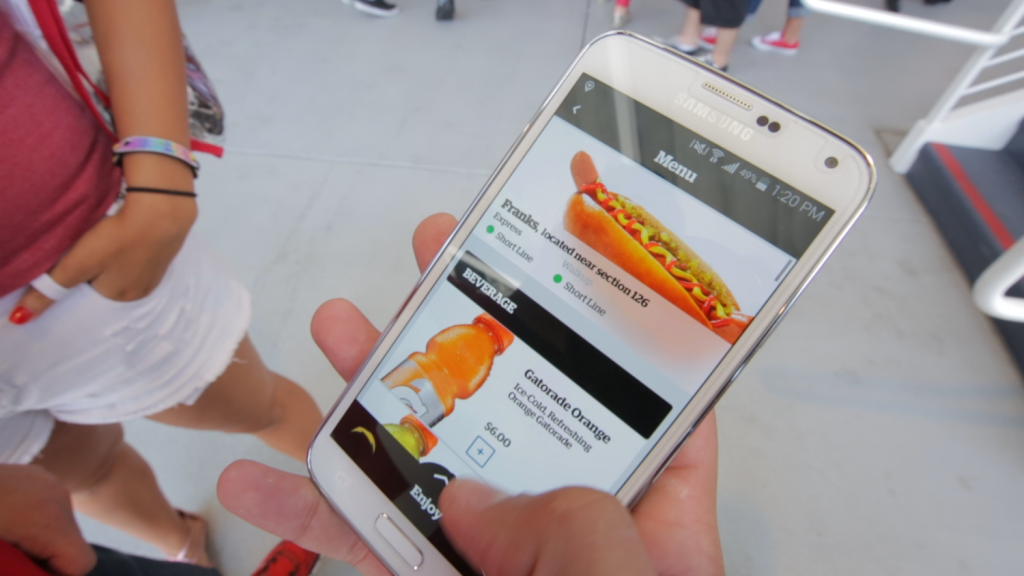 The mobile app VenueNext has raised $9 million in Series A financing from Causeway Media Partners with participation from Live Nation Entertainment, Twitter, Aruba Networks, and others.
The technology made its debut during the San Francisco 49ers season this past year at Levi's Stadium. The platform, according to a release from the company, has the ability to tie together isolated venue systems such as location services, ticketing, points of sale and concessionaire services to help venue operators make real-time, data-driven decisions, and then seamlessly surface these through a context-aware mobile app.
"The investment in VenueNext seems to imply Twitter may want to get involved with other aspects of live events, too, like ticket sales or concessions or merchandise," Kurt Wagner wrote on Re/code. "Imagine getting an exclusive offer on Twitter for a T-shirt, which is then delivered to your seat. Or tweeting somebody a beer at an NFL game. Twitter is starting to expand its commerce offerings beyond the occasional 'buy' button that appears in your feed, and this is another way it might do that."
There were some impressive results with the app at Levi's Stadium in 2014. For example, the venue reduced its food and beverage costs by 5 percent through better inventory management; it sold more than $1.25 million in mobile in-app purchases of food, beverage, merchandise, and parking; and it expanded its unique visitor database from 17,000 to more than 200,000.
"It has been an exciting run since September, where we have received unprecedented interest from all types of venues globally, from live sporting and entertainment event locations, to hotels, transit centers and theme parks," said John Paul, CEO and founder at VenueNext, in a statement. "The market is ready for what we are offering, and we will use the funds to expand the team and deploy our proven approach to unifying systems at over 30 different types of venues alone in 2015."
(Image: VenueNext)