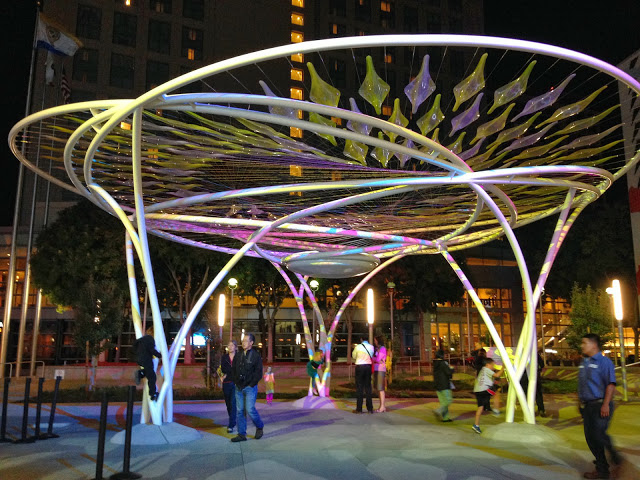 Congratulations to two of our member venues for being named on Convene's "2014 Best in Show" list.
The San Jose Convention Center (pictured above) was named as one of the best high-tech venues.
"The San Jose Convention Center, which is currently building out 169,957 square feet of new, flexible convention space, is notable both for its facility-wide high-speed Wi-Fi and for its in-house support for webcasting satellite and video streaming," the Convene editors wrote.
The David L. Lawrence Convention Center was named as a venue with some of the best food and beverage.
"In Pittsburgh, space comes at a premium—so the kitchen team at the David L. Lawrence Convention Center (DLCC), whose food service is managed by Levy Restaurants, uses the rooftop for its on-site garden," the editors wrote. "'I have held many social events at the DLCC, and their food has always been spectacular,' said Craig A. Hendrick, global account director for ConferenceDirect. 'I love how they utilize herbs and vegetables grown on their own rooftop. And they have a focus on locally grown/raised across their menu. Not something you'd expect at a one-thousand-person dinner!'"
Convene readers and editors chose all the winners in the different categories. Check out the rest of the list.
And while we're talking convention centers, consider attending the 2014 International Convention Center Conference (ICCC), Oct. 2-4, in Vancouver, British Columbia. We have a lot of informative and interesting sessions lined up, such as "Bring Your Own Device: User Experience and Your Venue" and "5 x 8 x the Future." Visit the ICCC website for more details and to register.
(photo credit: bubbletea1 via photopin cc)