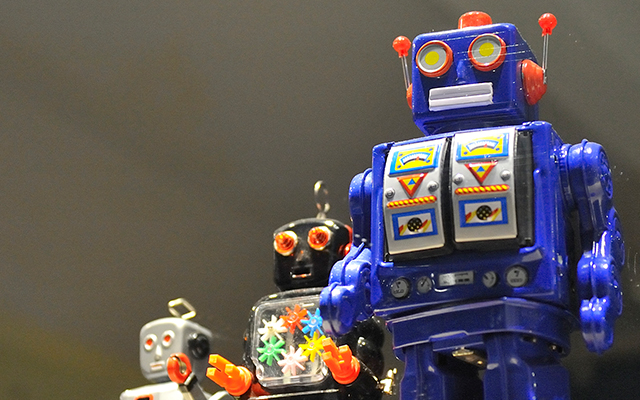 What's the first thing that comes to your mind when you see the words "convention center?" Don't think too much; just hold on to that very first thought that pops into your head. Did it relate to a conference or trade show?
Convention centers are built mainly for the purpose of conferences and trade shows, but not every venue has a completely booked schedule 100 percent of the time. And of course, more bookings mean more revenue.
There are endless types of events that convention centers can host as long as you have a little creativity, a little flexibility, and a little bit of time. "Unboxed" is an article to be published in the fall 2016 Leadership & Operations issue of FM magazine. The story covers three out-of-the-box events that convention centers have recently hosted and highlights some of the challenges that each venue had to face during the planning process.
The events in "Unboxed" are fairly large-scale functions, but not every calendar has that much space to fill. Fortunately, there are plenty of smaller-scale events that can squeeze perfectly between conferences.
FIRST is an organization that engages young people in a mentor-based science, engineering, and technology program. In short, they build robots! This group has hosted several events at venues all over the U.S., including the recent Dallas Regional Competition held at the SMG/Irving Convention Center in Texas.
"It was a great opportunity for the City of Irving, due to the type of event and the potential economic impact," said Keri Berry, the center's director of events. "The staff and volunteers of the Robotics Competition are so passionate about creating a memorable experience for the students and the schools."
But this event was unlike any event that Berry had previously been a part of. The planning process took slightly less than a year, and although an event of this size has needs similar to those of trade shows (food and beverage, set-up, power, signage, etc.), it also has an added element of excitement.
"My favorite part of hosting the FIRST Robotics Competition was being able to watch the students work together on a common goal," Berry said. "They have worked so hard to perfect their skill, even before arriving at the Irving Convention Center, which is a great example of teamwork and dedication."
When it came to planning, the FIRST Robotics Competition only reiterated the core values that Berry already knew.
"With any event, not just a robotics competition, it is important to understand the client's needs and goals," Berry said. "Understanding these two things will assist in providing great customer service while making the event successful for the client and the hosting venue."
To read more about out-of-the-box events hosted at convention centers, pick up your copy of FM magazine, hitting mailboxes this October. Don't receive FM? Learn how to subscribe here and get your hands on the most tangible knowledge in the industry.
The International Convention Center Conference takes place Oct. 27-29 in Pasadena, California. Registration is open.
(Image: Rog01/Creative Commons)