Event and venue management software leader Ungerboeck announced the addition of Andy Weiss to the company's executive leadership team. As vice president of marketing, Weiss will lead worldwide brand strategy and demand generation efforts from company headquarters in St. Louis, Missouri.
"We are thrilled to welcome Andy to the Ungerboeck team," said Ungerboeck CEO Manish Chandak. "His considerable experience in tech marketing strategy and the additional complexities involved with working on a global scale make him a particularly great fit for Ungerboeck at this exciting time in our history."
Prior to his position at Ungerboeck, Weiss served most recently as the global director of marketing at Apollo Global where he headed an international, data-driven digital marketing team focused on driving scale and operational efficiency for the education network. In addition to the development of a worldwide mobile initiative to make education more accessible to people in developing countries, Weiss also led the expansion of Apollo programs in India and South Africa. Most notably, his tenure at the company saw the transformation of marketing from a cost center to a lead-generating revenue driver.
"I am very excited to join a company like Ungerboeck that understands the value of client-focused development and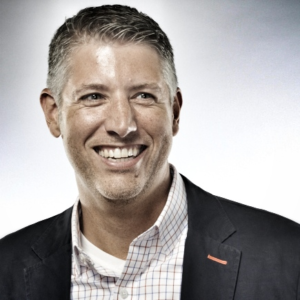 innovation," Weiss said. "I see incredible opportunity for us to really own our role as a visible and vocal leader not just on the St. Louis tech scene but in the events industry as a whole."
Weiss holds a Bachelor of Arts in Communications and Theatre from the University of Notre Dame and an MBA from the University of Chicago Booth School of Business. When he is not cheering from the sidelines at sporting events for his son, Joe, and daughter, Ella, he enjoys endurance sports and traveling with his with wife, Beth.