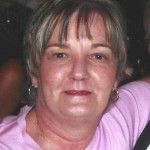 The IAVM team expresses our deep condolences to the Ungerboeck family. Catherine Ungerboeck, co-founder of Ungerboeck Software International, passed away on September 4 after battling pancreatic cancer. She was 66.
She founded the company with her husband, Dieter, in 1985, and before that, worked as a software architect at Ralston Purina.
"Catherine had a big impact on the venue industry by helping to create such a strong and enduring company," said IAVM President and CEO Vicki Harwarden, CMP. "I admire her accomplishments, especially in the tech industry where women have traditionally lacked recognition. It's evident that her leadership, drive, and compassion have been instilled in her family."
She is survived by her husband and four sons—Krister, Justin, Ryan, and Daren—and six grandchildren.
Krister Ungerboeck told the St. Louis Business Journal that his mother was unique because "she was a female technology professional in the accounting industry with an MBA on her resume. You look at that type of skill set even today and there may be less than 15 people with those qualifications, and they're probably all men. She was a rare breed."
(Image: family photo)