By Stacie Bauer
For 170 years, World Expos, or World's Fairs, have provided a platform to showcase the innovations that have shaped the world we live in today. Expo 2020 Dubai will continue that tradition with the latest technology from around the globe. In October 2021, the first World Expo to be held in the Middle East, Africa, or South Asia will open its doors as one of the most important in exposition history.
Ungerboeck is proud to power the USA Pavilion at Expo 2020 as a Silver partner with their event and venue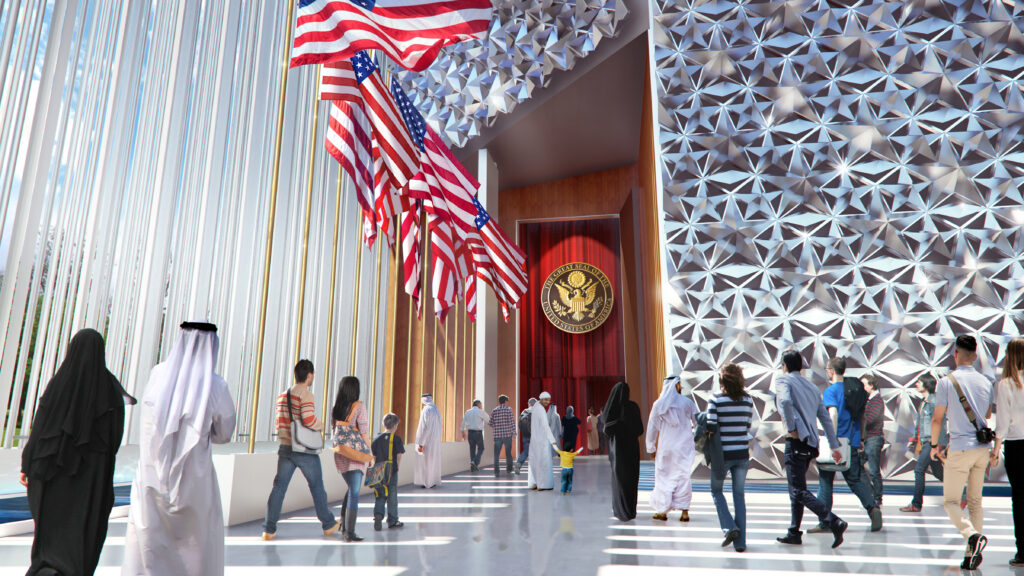 management platform.
The USA Pavilion will benefit from Ungerboeck's proven end-to-end event management software for venues, including Online Event Registration, the Event Portal, real-time event updates and details, and our Room Diagramming solution. Ungerboeck's platform will allow staff to seamlessly manage the event details, within the spaces of the Pavilion.
"As a U.S.-based and globally operating company, we at Ungerboeck are especially honored to power the USA Pavilion at Expo 2020 with our technology. World Expos are iconic events, and we are proud to be a central element of success within this prestigious Expo. Ungerboeck's solutions and services are on offer to power other international pavilions as well.," said Ungerboeck President and CEO Manish Chandak.
Acting Commissioner General of the USA Pavilion at Expo 2020 Dubai Philip Frayne said, "The USA is always creating and innovating. We are proud to be partnering with Ungerboeck and implementing their state-of-the-art solutions to power our USA Pavilion with tools that will support our team and make the visitor journey more enjoyable. The software will help ensure the smooth execution of all of our events, including the dynamic speakers and diverse cultural performers that we have planned throughout the six months."
Stacie Bauer is Event & Sponsorship Coordinator at Ungerboeck Systems International.