By Stacie Bauer
 
As the Ungerboeck Learning Center celebrates its 1-year Anniversary, it's a good opportunity to reflect on what we have learned and a time to celebrate the wins, which would have been challenging, given the uncertainty in the events industry throughout this past year. However, as we look back, we are proud of our accomplishments and the positive impact that the Ungerboeck Learning Center has made on everyone in the broader Ungerboeck Community. 
Ungerboeck identified a need for online training and education opportunities before the pandemic and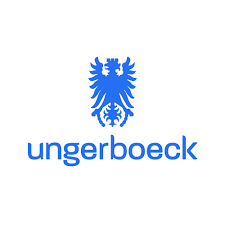 partnered with Thought Industries, the world's leading B2B customer education and external training platform provider, to roll out the Ungerboeck Learning Center. What began as an effort to globally streamline and digitalize customer onboarding, within four months quickly pivoted to focusing on the larger training needed at hand. Customers were looking for the ability to stay engaged, upskill, and show their competencies in the events industry, while they waited for events to resume. So, the team shifted focus and began the development of a certification program. These certifications were designed to validate the globally recognized skills needed within the Ungerboeck platform for a given role. Additionally, it enabled event professionals the opportunity to invest in their own education and advance their careers to ensure they are prepared for the future.
"The ability to provide training to customers during such a volatile time was a true measure of dedication of the Ungerboeck team and capabilities of the Thought Industries platform. We offered content on everything from how to properly mass cancel events to creating virtual event solutions. Thought Industries was a great partner in helping us meet the needs of our customers and providing us the expertise and customer support we needed in this unexpected journey," said Karen Swindells, Instructional Designer, Training and Education at Ungerboeck.
Today, the Ungerboeck Learning Center has nearly 10,000 registered learners from over 600 organizations worldwide. Since June of 2020, Ungerboeck has had over 800 Certifications issued, an average of three certifications per day.
"The digital transformation of events businesses has always been important but never before has the use and learning of technology been so imperative to the future of the industry. Two of the most important elements of success with technology are learning and change management. We are thrilled to be offering high-quality online learning solutions and a certification program that gives our customers and their employees the tools they need to ensure success in their digital journey. We are very excited and overwhelmed with the customer response received so far," explains Manish Chandak, President & CEO of Ungerboeck.
 
Many event professionals have shared their enthusiasm publicly as they took advantage of the Learning Center & Certification program:
• "Thank you Ungerboeck for offering great training courses and certifications for free."
– Megan Haggard, Dallas Cowboys
• Another tool added to the toolbox during quarantine – plowing into 2021 with some steam!" – Austin Connors, Pennsylvania Convention Center
• "Working my way through all of the Associate Certifications. Thank you Ungerboeck, this kind of support is very important especially at this time." – Elsa Nealon, TO Live
• "Anyone looking to develop their skills and knowledge of Ungerboeck should seriously take a look at these new certification classes!" – Shae Straker, Museum of Contemporary Art Australia
"It's been a truly gratifying experience to work closely with the team at Ungerboeck to support the rapid development and deployment of their new certification courses to help those in the event industry pivot to the new normal," said Barry Kelly, CEO, Thought Industries. "Hearing that the learning has been well received and helping thousands of event professionals transition through this challenging time is what it means to partner with our customers throughout the customer journey."
Stacie Bauer is Event & Sponsorship Coordinator, Marketing, for Ungerboeck.