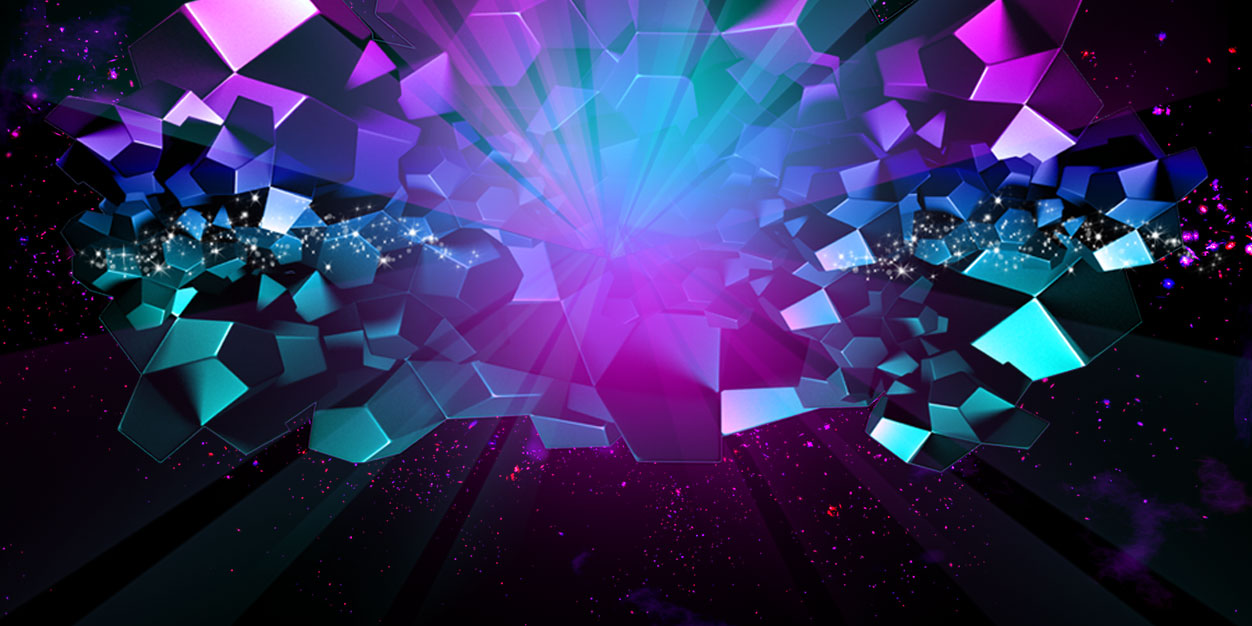 First there was the music. Then came the strobe lights, dry-ice machines, and lasers. It seems electronic dance music (EDM) festival organizers have the sensory components down pat. But not quite so fast. Have you considergoing 3-D? The 3DM Music Festival has, and it's bringing this new experience to the Dunkin Donuts Center in Providence, Rhode Island, on November 1. Here's how the organizers describe the festival on the event's Facebook page.
"The 3DM concept employs the power of multiple screens secured above and all around a concert venue, such that the intensity of a light show literally envelops the room. Imagine the experience of being in a dance club as onstage DJs rock the house, with lights swirling and pulsating—only in this incarnation, three-dimensional visuals from a staggering hundreds of LED light panels transform the night into a seeming live-action geometric kaleidoscope of catapulting, chatoyant, flashing full-color lights that literally permeate the audience."
The lineup has been set. Now you just need some 3-D glasses, and you're ready to go.
(Image: 3DM Music Festival)