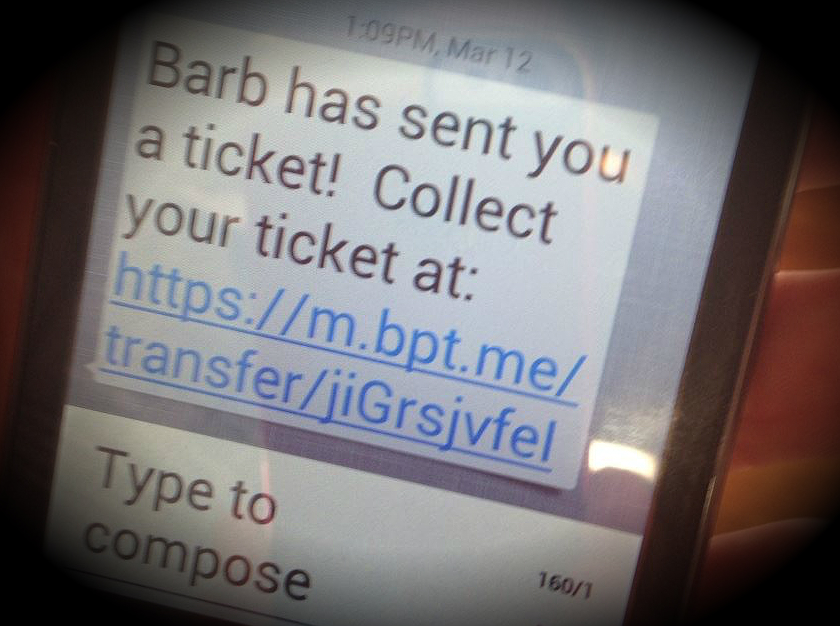 In an upcoming issue of FM magazine, we'll have a feature about Brown Paper Tickets, a Seattle-based company that works behind the philosophy of "not just for profit." It's a great story and one I'm looking forward to having you read.
While you're waiting on that, though, I thought I'd share another story from Brown Paper Tickets and a cool new application it has developed. It's called Transfer-to-a-Friend™, and it's a patent-pending tool for digitally transferring tickets and event registration via SMS mobile text.
"Our goal was to create the simplest user experience possible. No downloads. No forced presence on your smart phone. Nothing unnecessary. Just practical, fast delivery," said William S. Jordan, president and chief technology officer of Brown Paper Tickets. "We think that relationships of all kinds should be because you want to have them, not because you are forced into it. That's why we have never required any contracts with venues. We actually prefer to earn our relationship with every customer every day."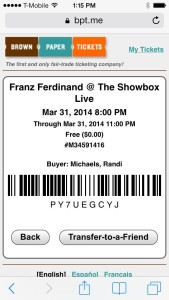 Here's how the transfer application works. Fans who purchase mobile tickets can view them on any Web-enabled device and touch "Transfer-to-a-Friend" to be prompted to enter a destination country and mobile phone number. Transfer-to-a-Friend sends a text message, including the name of the original ticket buyer, inviting the recipient to collect the ticket. With one touch the transfer is complete, if the recipient is logged into their Brown Paper Tickets account. If not, the receiving fan can choose to log in, or create an account, and the ticket is transferred.
Ticket holders can also re-transfer their tickets, or organize a group to attend any event together by purchasing several tickets, and using Transfer-to-a-Friend to text message them to as many friends as they wish. The tickets are automatically distributed to friends as they claim them, on a first-come, first-served basis.
"I was attending a show and had bought tickets for friends who were running late," Jordan said. "There was that moment that many people have probably experienced, where I really, really wanted to go into the show and yet I didn't want to let down my late friend. And I thought, 'There really should be an easy solution for this.' So, I went home and created it for Brown Paper Tickets."
The company said that more than 10,000 ticket buyers have already used the transfer tool. I, for one, look forward to using it at a future event. What about you? What do you think of this new tool? Please share your thoughts in the comments section.
(Images: Brown Paper Tickets)