The University of Texas at Arlington announced that Jeff M. Davis, CVE, CVP CMP, has been named the new executive director of Special Events Facilities. He succeeds Executive Director Sharon Carey, who is retiring August 31, 2018. In his new position, which begins September 1, Davis will oversee and lead business development, internal and external events for two public assembly venues, College Park Center and Texas Hall, as well as UTATickets Box Office.
"Jeff has prepared himself remarkably well to assume this new role, and has demonstrated that he is quite capable of effectively managing our special event venues on our campus," said John Hall, vice president for Administration and Campus Operations at UTA. "I know we are all excited and very happy for Jeff and we look forward to supporting him as he steps into the executive director's position at the end of the summer."
Davis brings to the position more than 16 years of high-level event and venue management in the hospitality, sports, and entertainment industry. He has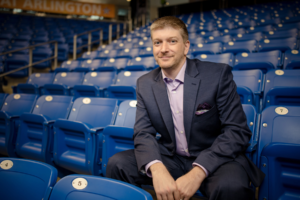 extensive experience opening and operating multi-million dollar public assembly venues, building dynamic teams and identifying new revenue streams. He is passionate about the venue industry and has a strong emphasis on balancing the guest experience with patron safety, security, and exceeding expectations.
Davis said he is looking forward to his new role as executive director for several reasons. "Our Special Events Centers have changed substantially over the course of the past seven years, and it is reflected by our growth," he said. "The motivation and the work ethic of our group makes me enthusiastic to step into this new position."
Davis joined the University of Texas at Arlington in 2011 as general manager and oversaw the opening of College Park Center, a $78-million, 7,000-seat multipurpose arena. In January 2016 he was promoted to director of the CPC where he managed contract negotiations, tenant relations, renovation planning, and valuation for the venue. During this time, the College Park Center home venue expanded and added the Dallas Wings WNBA team as a tenant.
His background includes serving as the senior event coordinator for the Dallas Convention Center, and as event services manager at the GISD Special Events Center where he established and grew the event services team by 200 percent. He also served at Texas A&M University-Commerce where he planned events, festivals, and leadership training programs.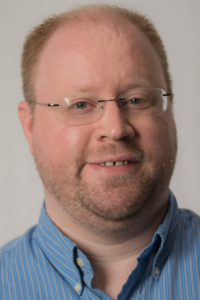 Davis is not the only one on the move at the University. Caleb Miller recently joined College Park Center as technical services manager. In his role, Miller oversees the planning and execution of production information for events, including sound, lighting, video broadcast, digital signage, and rigging. He also oversees equipment maintenance, including developing and maintaining maintenance and replacement cycles.
Miller comes to College Park Center with more than a decade of experience at the Hot Springs Convention Center in Hot Springs National Park, Arkansas, and MP Productions in Little Rock, Arkansas. "We are pleased that Caleb's joining our team with a background in managing technical and audio visual productions. He will be a great asset to the CPC and Special Event Facilities team," Davis said.
"I'm looking forward to working at College Park Center. I enjoy live events that I believe drive people and help provide the 'wow' factor," Miller said.