University of Texas at Arlington (TX) Special Event Facilities announced the appointment of Paula McElheney to the new position of director of booking and contracts. McElheney's role is to build promoter relationships in the entertainment industry, and to create and increase the number of entertainment, corporate, and special events to both College Park Center and Texas Hall.
McElheney comes to UT Arlington Special Event Facilities with more than 30 years of experience as a leader in the entertainment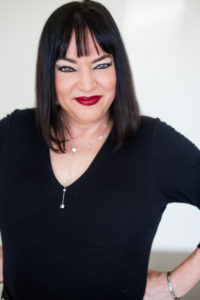 industry. She began in 1985 as co-founder of Production Specialties. Since that time she implemented exceptional achievement as a production assistant and talent buyer, working with a number of the major promoters as well as managing day-of-show details for concerts in the Dallas/Fort Worth market. Recently she was at Chesapeake Arena/Cox Convention Center in Oklahoma City, where she worked with entertainment, convention, and business events.
"Paula McElheney's depth of knowledge in this industry will be a great asset to UTA's Special Event Facilities team," said Jeff Davis, CVE, CMP, executive director, Special Events Facilities. "As we focus on bringing more entertainment and events to College Park Center and Texas Hall, we are pleased to find the right candidate that understands concerts, family and corporate events, as well as the challenges of programming in a competitive market. With her extensive experience in the D/FW market, we are excited to have Paula joining our team in this capacity, and we look forward to having a more diversified event calendar for both venues."