By Scott Trotter
Responding to accelerating job growth in the rapidly expanding area of conferences, trade shows, and meetings, Utah Valley University (UVU) has announced a new bachelor's degree in event management.
The new major, UVU's 92nd bachelor's program, will be offered through the Woodbury School of Business and is the first degree of its kind in Utah.
"Business events is a fast-growing, multibillion-dollar industry, and the demand for event planners and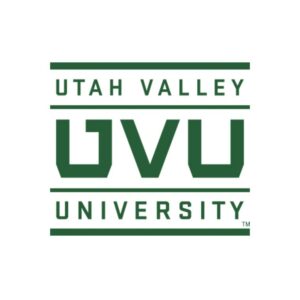 managers — particularly post-pandemic as in-person events resume — is anticipated to grow by 8% this decade," said Bob Allen, dean of the Woodbury School of Business. "With that labor force need and strong interest in this discipline among our students, it makes sense for UVU to invest in this new program."
A 2018 study showed that every dollar spent on in-person U.S. events generates an additional $1.60 for the economy. In Utah alone, the events industry has a nearly $2 billion annual economic impact.
Five years ago, UVU introduced an event management minor. Since then, nearly 100 students have enrolled in the program. With an event management major, students can obtain a full complement of specialized skills in event research, design, organization, execution, and assessment.
With a focus on engaged learning, the program already has internships in place with businesses and organizations, including Culinary Crafts, Michelle Leo Events, the Utah Valley Convention Center, and the Delta Center. The number of internships is expected to grow as the program evolves into a bachelor's degree. Students can also volunteer for major local events, including the Sundance Film Festival.
"The addition of the event management degree program will further UVU's reputation of sending out the best and brightest young professionals who are quickly turning into respected industry leaders," said Danny Wheeler, general manager of the Utah Valley Convention Center.
"We value our partnership with UVU because UVU students come to us with passion, excitement, and a vested interest in furthering their careers in event management," said Michelle Leo Cousins, owner of Michelle Leo Events.
"We've extended employment opportunities to many of our interns upon their graduation. The announcement of UVU's event management degree is another exciting step in the right direction, preparing these students for a successful future career in the hospitality industry."
The event management degree incorporates curricula from UVU's Hospitality Management and Communication Programs as well as the Woodbury School of Business and the School of Arts, making it a well-rounded business degree, according to Allen.
Scott Trotter is Senior Director of Communications, University Marketing and Communications, at Utah Valley University.