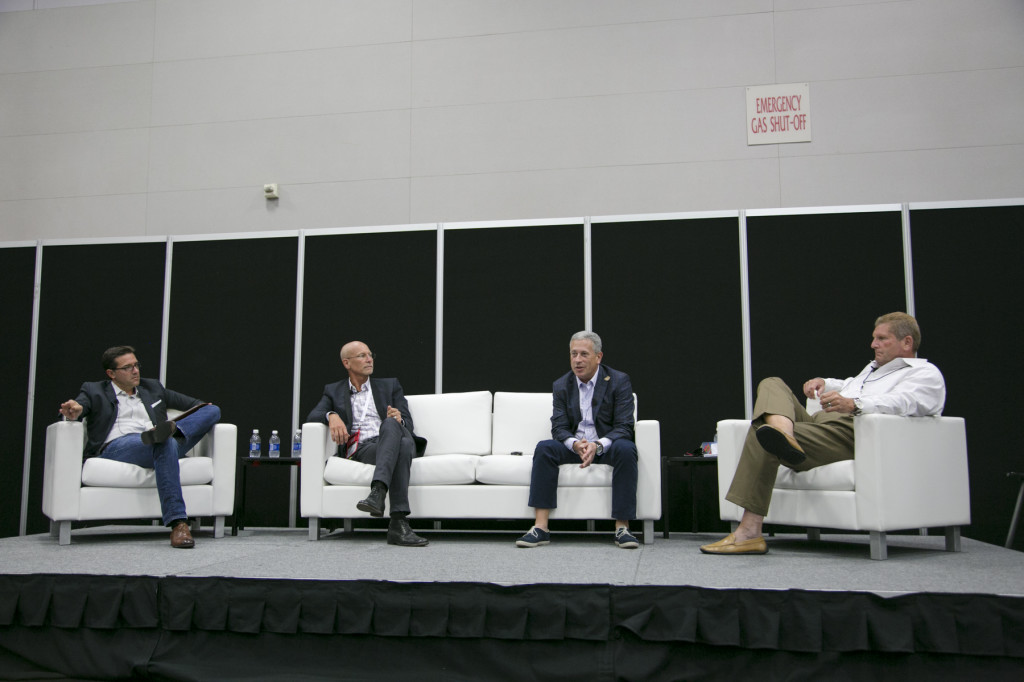 Attendees at VenueConnect 2014 experienced a wide range of educational offerings on Sunday, July 27. Some of the sessions included "The Future is Here: Certified Venue Professional (CVP) Coming to You in 2015," "When a Crisis in a Venue Occurs," and "A Conversation with Chris McGowan, president and CEO, Portland Trail Blazers & Rip City Management."
Many of the sessions were well attended, especially the "Live Nation: Standing Out In A Crowd!" panel featuring Gerry Barad, chief operating officer, Live Nation Global Touring; Mike Evans, president, Live Nation Arenas; Brad Wavra, SVP, Live Nation Touring, Live Nation Concerts; and moderated by Cole Gahagan, executive vice president, North America Client Revenue, Ticketmaster.
It was an honest discussion with some key insights from the panelists.
"We need to grow our arena business," Wavra said. "Honestly, though, the place with the best deal will get the most attention, because you go where you make the most money."
One strategy the panelists offered is for venues to really know their customers.
"Tell me you can sell tickets," Wavra said. "Your relationship with your fan base is important to us."
Attendees were encouraged to really get to know data about what's happening not only in their venues, but also in the immediate and surrounding community. For example, if you're in an university town, get data on how many students attend the colleges, what percentage of those students go to events, what's their gender and ethnic backgrounds, etc.
"The people who pay attention get our attention," Barad said. "We don't want robots. We want people who understand their markets."
Check out some of Sunday's educational sessions in the photos below, courtesy of Orange Photography.
(Image: Orange Photography)