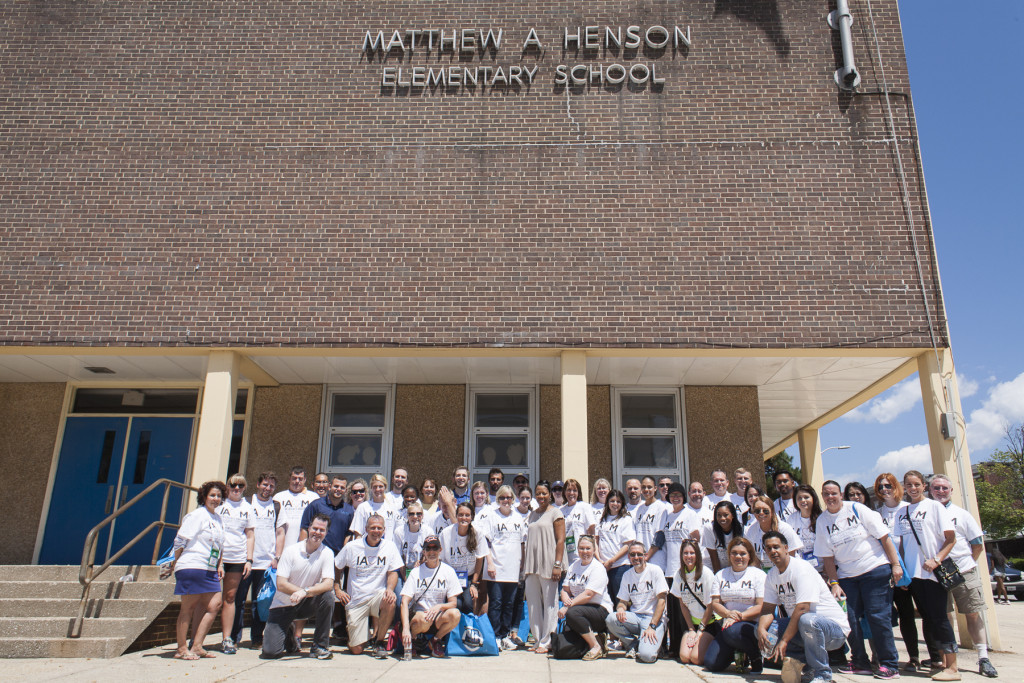 Fifty-two VenueConnect 2015 attendees visited Matthew A. Henson Elementary School in Baltimore on Friday, July 31, to participate in the IAVM Foundation's Legacy Project.
There, they made more than 200 casserole dishes that created 1,600 individual servings, feeding up to 125 families. The event overall was a success, with many volunteers happy they signed up for the project.
"I enjoyed spending time helping making a small difference in someone's life," said Jason Blackwell, director of operations for the Portland'5 Centers for the Arts. "We attendees come from all across the country and to band together to help a city is an amazing experience. We brought four-star energy to the community, and I'm proud that Portland'5 is one of the sponsors of this great event."
Jabari Earl, with the University of Texas San Antonio, echoed Blackwell's sentiments.
"I wanted to give back to the community and help out," Earl said. "It was a really great experience. It was good to get everyone together, making food for people who need it."
Peggy Daidakis, executive director of the Baltimore Convention Center, said that she appreciated the hard work and effort the volunteers displayed.
"Personally, an event like this solidifies and validates that there's so much more good that's happening in our community," Daidakis said. "To be able to give back to the people who need it most is very heart warming and rewarding."
Thank you to Sodexo, Aramark, Spectra by Comcast Spectacor, Centerplate, and Portland'5 Centers for the Arts for helping fund the IAVM Foundation's Legacy Project. Below are some select photos from the project.
(All images: Orange Photography)