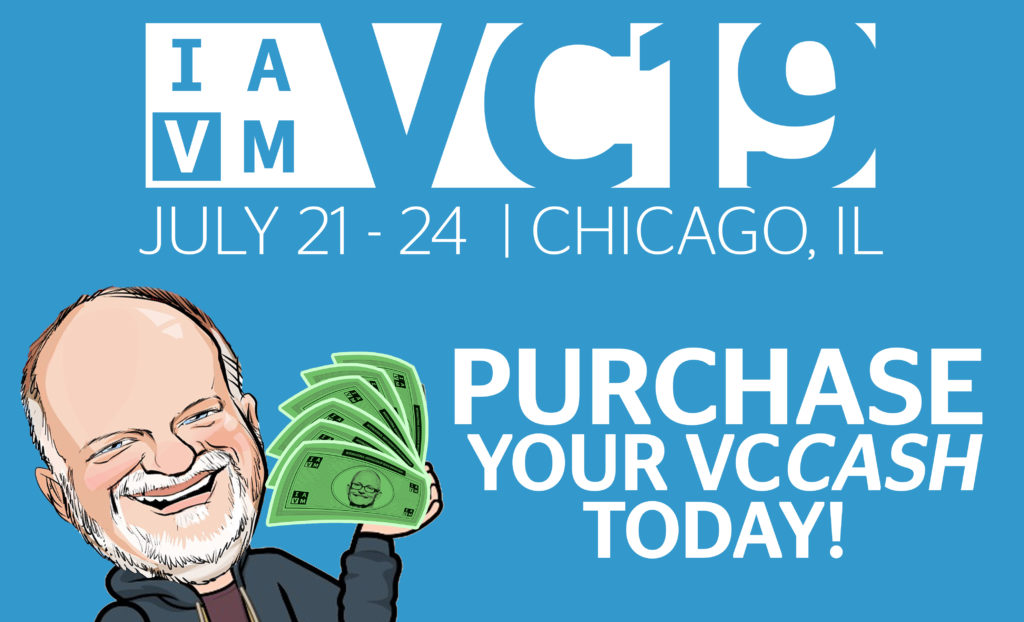 VCCash is now available for a limited time only!
Don't miss your opportunity to purchase VCCash and secure your chance to attend VenueConnect 2019 in Chicago at the same low price of VC18's Early Bird Rate!
Why purchase VCCash?
Purchasing your VCCashnow will allow you to use your current year's professional development dollars, but wait to use them later when registration for VenueConnect2019 in Chicago opens mid-February.
VCCashis available now for the same low price of last year's early bird rate, helping you to avoid the increases in conference costs at VC19.
Once VC19 registration is open, you will register via a custom link that IAVM will provide to you, and your VCCashwill be applied to pay for your upcoming conference experience.

VCCash is available only until January 31, 2019, so don't miss out!
**This special offer is only available to IAVM members, and cannot be used for any other event. Limited to one VCCash voucher per member.