Industry icon Vince Egan, best known as the founder of VEE Corporation and a kingpin for the touring show industry, passed away on Wednesday, November 30 following a lengthy illness. He was 74.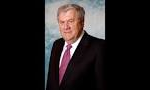 Kevin Kulas, SVP Marketing/Booking for VStar Entertainment Group, the name of the company following Egan's retirement and selling of his company in 2015 to Blue Star Media, issued the following internal statement as more details are gathered to share concerning Egan's passing.
"We are saddened to learn today that Vince Egan passed away early this morning from complications after a long surgery earlier this week. He was a part of our family for over 35 years and an icon in the industry. His vision, many years ago, touched the lives of millions of families around the world. He will be greatly missed and our thoughts are with his family in this difficult time. We will update you when we know more about services being held and we will accommodate those that would like to attend.
Among his many contributions to the industry, Egan is best known for creating the Sesame Street Live! touring show.
"Vince was a pillar of this industry for decades," said Randy Brown, executive vice president and general manager of the Allen County War Memorial Coliseum in Fort Wayne, IN. "He was one of the early developers of family entertainment. It was his concept creating Sesame Street and a few other productions that followed that. You could call him old-school with his work, but at the same time he had a huge costume shop not just for what they do there, but they have outfitted Super Bowls and so many other huge events.
"He is surely one of the gentlemen of the industry. He was always very well dressed and just very dignified. In may ways you would say Vince was a visionary with kids and family entertainment. Somebody had to be first and he was right there."
We will update this story as more information is gathered.