By Molly Rosenberg
Entertainment consulting company Venue Coalition recently announced industry veteran Steve Kirsner will be joining the company as Vice President of Booking. In his new role, Kirsner will focus on servicing the company's 150+ member venues across North America, assisting them with national and regional booking as well as providing strong advocacy within the touring industry.
The addition of Kirsner comes on the heels of steady growth within the company adding several new arena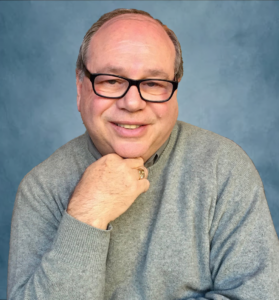 members to its roster over the past few months. These venues include Capital One Arena in Washington, DC and sister venue EagleBank Arena in Fairfax, VA, Agganis Arena in Boston, MA, Great Southern Bank Arena in Springfield MO, John F. Savage Arena in Toledo, OH, Ocean Center in Daytona Beach, FL, and Mexico City's Pepsi Center WTC.
"I'm excited to join the team at Venue Coalition," said Kirsner, who most recently served as Vice President of Booking & Events at SAP Center at San Jose. "As a former venue client and member of Venue Coalition, I have intimate knowledge of how valuable their services are to independent venues. I'm eager to get started and represent so many members, many of whom I call friends, and to assist as we drive more first-class content into their buildings and help them navigate the touring landscape."
Kirsner's forty-seven-year career runs deep in the live entertainment industry. He spent a decade as an integral part of magician Doug Henning's team, working his way up to vice president and general manager of Henning's company where he was responsible for all aspects of the magician's business. In the early nineties, Kirsner left Los Angeles and moved to Omaha, NE producing tours, music videos, and special events for Mannheim Steamroller, where the group was based.
Looking to return to California, in 1996 Kirsner took on a role he would play for over two and a half decades as Director, and then VP of Booking & Events at SAP Center at San Jose (formerly San Jose Arena, Compaq Center and HP Pavilion). Booking the venue under the mentorship and leadership of Frank Jirik and Jim Goddard, the arena became one of the top twenty venues in the country for ticket sales. Kirsner was also instrumental in several industry innovations including the transition in Pollstar and Billboard of ranking venues based on ticket sales rather than grosses as was once industry practice.
"We are so excited to bring Steve onboard," said Andrew Prince, President of Venue Coalition. "He has decades of extensive operational and programming experience running one of the most successful venues in the country. We welcome his expertise and passion for this industry and know his strong relationships and stellar reputation will be a great benefit to our organization."
Molly Rosenberg is Director of Administration and Special Projects for Venue Coalition, Inc.