By Molly Rosenberg
Entertainment consulting company Venue Coalition announced industry veteran Jim McCue has joined the organization as Senior Booking Advisor. In his new leadership role, McCue will focus on talent relations and servicing the company's 100+ independent member venues across North America by assisting them with national and regional booking and providing them strong advocacy within the touring industry.
"I am extremely excited to join the Venue Coalition team as a senior advisor," said McCue, who spent the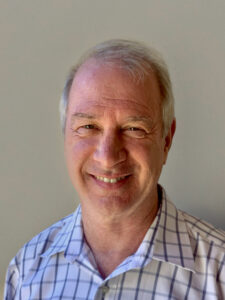 last decade as SVP, Sports & Entertainment for ASM Global. There he worked with stadium and arena acts including Metallica, Coldplay, The Rolling Stones, Manchester United, Fleetwood Mac, and more. "I look forward to using my knowledge and extensive relationships with agents and promoters to drive more event and revenue opportunities to our members, many of whom I'm grateful to call friends".
McCue's award-winning career in the industry began at ICM where he worked as an agent for 16 years responsible for artists such as REO Speedwagon and Cheap Trick, among others. After leaving the agency world, McCue became Director of Events at Palace Sports and Entertainment in Auburn Hills, MI working with The Palace of Auburn Hills, Pine Knob Amphitheater, and Meadowbrook Music Festival promoting and producing over 170 events a year. Later, McCue served as the Vice President of Arena Sales and Marketing at long-time Venue Coalition member Moda Center (formerly Rose Garden Arena and Rose Quarter) in Portland, OR.
In 2003, McCue became SVP for House of Blues in Colorado working with venues including Fiddler's Green Amphitheatre, Red Rocks Amphitheatre, and the Paramount Theatre. In 2007, McCue joined the ArenaNetwork team as SVP, Touring & Operations, co-producing the highly successful "Walking with Dinosaurs, The Live Experience" arena tour.
Throughout his years in the industry, McCue has been nominated for Pollstar Magazine's Facility Executive of the Year eight times and won twice. His extensive list of awards also includes 12 gold and platinum records, the Venues Today Hall of Headlines Award, Ticketmaster Platinum Ticket, and Billboard Creative Content Award. Most recently, his role at ASM Global (formerly SMG Worldwide Entertainment) saw him responsible for overseeing booking and national support for 75 arenas, 60 theaters, and 7 stadiums.
"To say we are thrilled to have Jim onboard would be an understatement," says Andrew Prince, CEO of Venue Coalition and ArenaNetwork. "His wealth of knowledge as an agent, promoter, producer, and venue manager will be invaluable to our diverse clientele and his impeccable reputation in the industry precedes him. As our membership continues to grow, we remain committed to providing independent venues with increased booking opportunities, insightful competitive intelligence, and greater industry visibility. The addition of Jim to our talented team will be beneficial on many levels."