The Venue Management Association Asia and Pacific (VMA) announced the appointment of Steve Harper, CFE, as their new president. Harper succeeds Trevor Dohnt, who held the position with the VMA for the past three years.
Harper has served on the VMA Board since 2012, during which time he chaired three of the Association's Annual Congress and chaired the Membership Committee.
"It's a pleasure for me to take on this role," Harper said. "I feel both honoured and privileged that the VMA has given me their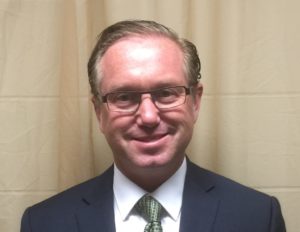 support."
Harper currently holds the position of director of arenas for Melbourne and Olympic Parks, Australia's heart of sports and entertainment, and oversees the commercial and operational management of Rod Laver, Hisense and Margaret Court Arenas.
Prior to his appointment at Melbourne and Olympic Parks in 2015, Harper acted as chief operating officer (COO) for VenuesWest in Perth, Western Australia. During his five years there, he oversaw the operational and commercial management of the seven geographically spread self-managed venues including nib Stadium, HBF Stadium and HBF Arena, which hosted events ranging from large scale music festivals to international sporting championships.
Harper was educated at the University of Washington (USA) and post-graduation took his first professional appointment in the venue management field. His first nine years in the industry were spent managing high profile sports and entertainment venues (on the USA West Coast) in Seattle (including the 75,000 seat Husky Stadium), after which he moved to Virginia as assistant and acting director for Seven Venues. In this role Harper managed all facets of seven venues, including five theatres, the 13,000-seat Scope Arena and the 15,000-seat Harbour Park Stadium.
During his time with Seven Venues, Harper received a letter of appreciation from the White House for his "unique abilities, superb attitude and professionalism in providing services to the President and the US Secret Service."
Harper earned his Certified Facilities Executive (CFE) designation in 2005. Originally from Melbourne and as an aspiring track athlete, Harper spent his youth training at Olympic Park and the grass parklands where Melbourne Park now sits.
The VMA is the peak industry association for venue managers within the Asia Pacific region, and provides numerous opportunities for professional development, industry networking, education and knowledge sharing. The VMA looks forward to welcoming Harper to his new role.