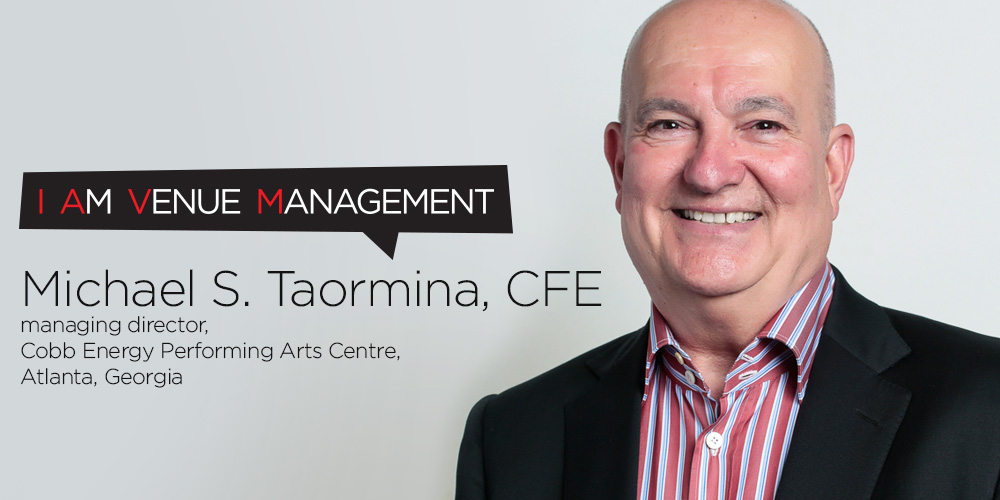 You, as an IAVM member, are our most important asset. Without your commitment to the association and to the venue management industry, we wouldn't be here. Because of your support, we are featuring member profiles in our I Am Venue Management series. If you are interested in participating in the I Am Venue Management series, please visit http://www.iavm.org/i-am-venue-management-share-your-story.
If I wasn't doing this I'd be an: actor, singer, dancer.
Most impressive person I've ever met was: HRH Prince Charles.
I unwind by: listening to classical music and reading a good book.
On my desk right now is: a lot of paperwork, LOL.
My favorite IAVM conference I ever attended was: PAMC. It always ROCKS.
If I were on the other side of the stage I'd be an: actor, singer, dancer.
One trait an up-and-coming venue manager should have is: patience.
One up-and-coming venue star in the industry is: Jenny Pollock.
One of my goals for this year is to: retire on Dec. 31, 2015, YES!
How do you plan to help elevate the profession? Continue to be a mentor.
Where do you see new growth opportunities in the profession? Small and mid-size communities and the development of outdoor festivals.
How do you stay current with industry trends and developments? Through social media and IAVM.
Who are three people you'd invite to a dinner party and why? Pope Francis for his commitment to humankind; Harry Connick, Jr., for his commitment to his profession and music education and to our hometown – New Orleans; and Stephen Sondheim for his brilliant musical compositions for the American Broadway stage.
Michael S. Taormina, CFE, is managing director of the Cobb Energy Performing Arts Centre in Atlanta, Georgia.