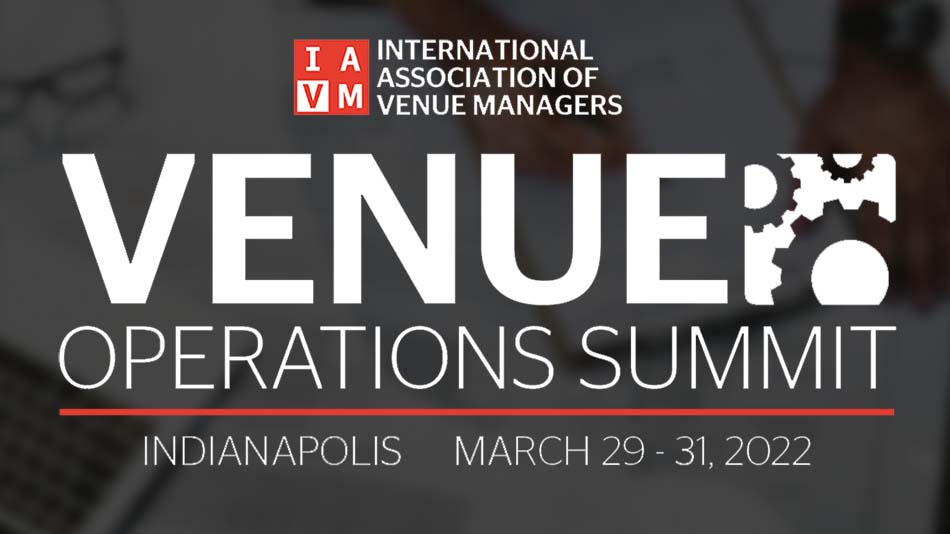 IAVM is proud to present the Venue Operations Summit, March 29-31, 2022, in Indianapolis, IN!
Assuring your venue or facility is properly equipped to manage events post crisis is essential to event risk management. Venue Operations Summit is the premier industry conference for public assembly facility operations and engineering professionals.
"Attending the Venue Operations Summit this year is more important than any previous year," said Russ Simons, Managing Partner & Chief Listening Officer for Venue Solutions Group and Facility & Campus Operations with SoFi Stadium. "The changes to operations/engineering processes and procedures is greater than any time in our industries history."
Regardless of venue type, attendees can be assured of a program that will provide actionable information to assist them in their facility responsibilities, along with very valuable networking opportunities.
"Despite the pandemic, the need to exchange information and best practices still remains, and if you are an Operations or Engineering professional, this is the best place to be," noted Tom Williams, Partner, Venue Solutions Group.
At VOS22, you will explore topics such as technology, women in operations, operations post-COVID, cultural awareness & diversity, and so much more!
"This is a great opportunity to meet your cohorts in the industry, share your pandemic experiences and lessons learned, and address the question of how we improve our processes for the new normal," promised Mike Wooley, Partner, Venue Solutions Group.
Registration is NOW OPEN, and space is limited!!! CLICK HERE to register now!