Venue Solutions Groups is pleased to welcome Richard Andersen, CVE as Chief Illuminations Officer. In his new role, Andersen will be responsible for the VSG Advantage Training, a portfolio of customizable training programs designed to maximize human potential. Andersen will draw on his 35 plus years of experience in professional sports, venues and hospitality management to design and facilitate leading edge training and development programs.
"Richard brings that rare combination of insight, creativity and relatable experience, combined with specialized adult learning techniques, to deliver those 'aha moments'," said VSG Managing Partner, Russ Simons. "He is an outstanding addition to our VSG team. Richard fits our culture and mirrors our commitment to the industry."
Andersen was most recently President and CEO of Seafair, a premier festival management organization in Seattle. He previously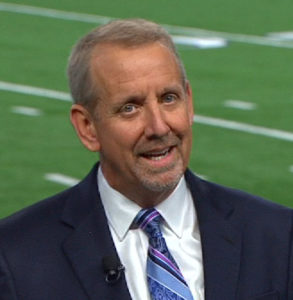 served as President and CEO of Northlands, one of Canada's largest multi-purpose entertainment and meeting complexes, and as Executive Vice President of the San Diego Padres and General Manager of Petco Park.
"I am excited to be joining the Venue Solutions Group Team as we launch Advantage Training," Andersen said. "The true 'Advantage' is our ability to tap into a wealth of experience in professional sports, venue, and hospitality management, coupled with leading-edge programs that deliver those 'aha moments.' Nothing cookie cutter – our customized facilitations focus on issues identified by you. Because we know the business, our training is uniquely relevant and specific, leading to illuminating results."
Andersen is highly respected throughout the venue management industry for his leadership as Chair of the Board of Directors for the International Association of Venue Managers and Chair of the Board of Regents of the IAVM Venue Management School. He serves on the faculties of VMS and the Venue Management Association (VMA Asia Pacific) School and Leadership Institute in Australia. He also led classes in Business Operations and Strategic Planning at San Diego State University.
Formed in 2011 by three former senior facility managers, VSG advises clients in all aspects of venue operations, including but not limited to, design and startup, budgeting, organizational assessments, facility condition assessments, guest experience benchmarking programs, security & safety, and expense reduction.