Education kicked off at VenueConnect 2017 in Nashville with a hot-off-the-press update on the Exhibitions and Meetings Safety and Security Initiative (EMSSI),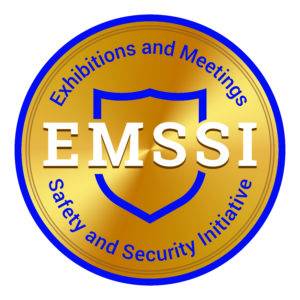 including a decorated panel of four who spoke and then fielded questions from the audience.
Panelists Bruce Davidson, Office of SAFETY Act Implementation, U.S. Department of Homeland Security, Bill Flynn, GARDA Risk Management, Matt Dimmick, Ross & Baruzzini, and Fred Peterson, Massachusetts Convention Center Authority, took turns discussing various facets of EMSSI and the progress being made toward its inception and application for those in the convention center world who apply for the designation.
"We are not a regulatory program," noted Davidson in alleviating concerns that when finalized EMSSI could be mandated. "I'm not going to tell you what to do but can make observations. We are proactive, though, and like to engage deeply with your industry."
All panelists agreed with the comments made before the group discussion by IAVM President/CEO Brad Mayne, CFE, who said that the responsibility for venue safety and security is a shared one and should not be totally thrust on the venue managers.
"The idea for EMSSI was to bring together these various organizations that have a stake in the matter," Flynn said. "I agree with Bruce. The last thing you want is the government telling you what to do. We've seen Congress institute regulations in other areas, but you as venue managers are ahead of the curve and not standing by but actively involved. EMSSI gives you a seat at the table."
Flynn said that EMSSI's ultimate goal is to have a security guideline submitted to the SAFETY Office. He spoke about the pilot programs held in Houston and Overland Park (KS) and how those convention center venues have worked through the process.
Dimmick was brought in as a third-party to focus on the pilot assessments in Houston and Overland Park.
"The final outcome of our review was a comprehensive report in a continuous performance process," he said. "We review in comparison to other guidelines from DHS or other sports leagues, such as a glossary of terms."
Peterson has five venues under his authority currently going through the process of application. Despite dealing with an application of some 144 pages, Peterson said that the effort has been made somewhat better thanks to following a parallel path of the application by nearby Gillette Stadium.
"It has definitely helped us walk through the process quicker and really striking while the iron is hot," he said. "We have five venues with over 300 events in a calendar year. As we invest millions in safety and security, we want to make sure we have this program in place. It took Gillette nine months. We need to have patience on the timing aspect. This is not just about venues, but our contract partners and show organizers as well."
Post-panel comments centered on the portal still under development and the actual document review process from the DHS.
Through it all, Davidson said that one objective from his office is to act with a sense of urgency for those who apply. As all panelists noted, there is no set calendar for the next terrorist strike.
"It is better to be ready today than have to explain why we're not ready," Davidson said.