As someone who has worked the biggest, boldest, and brightest events to light up a marquee for more than 25 years, Frank Supovitz is more than familiar with the subject of what to do when things go wrong. Supovitz, founder of Fast Traffic Events & Entertainment in 2014, an event management and consulting company based in New York, will keynote that exact topic during the Stadiums track session at VenueConnect this July in Toronto.
Supovitz is an award-winning event producer who client list over the years includes the Indianapolis Motor Speedway, New York City's South Street Seaport, the BIG EAST Conference, Greater Fort Lauderdale Convention & Visitors Bureau, Australia's National Rugby League, and the Pro Football Hall of Fame. Supovitz also served as senior vice president, events, for the National Football League, overseeing the meteoric growth of the Super Bowl, Pro Bow, and the NFL Draft.
"We work in an industry where the law of averages simply work against us," Supovitz said during a break before traveling to speak before another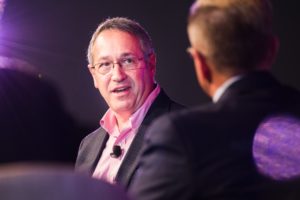 conference. "We bring hundreds of thousands of people through our buildings each year for anywhere from a dozen to multiple dozens of events. We have a diverse number of experiences and environments, from the seating bowl to clubs, restaurants, hospitality venues, back-of-house, and fan plazas.
"We operate facilities with systems for security, ticket sales, dining and drinking, guest services, presentation technologies, connectivity, and points-of-sale. There are processes, procedures, load-ins, load-outs, and routine events operations. With that many details, something large or insignificant is going to go wrong every single event, maybe every single day. What's funny is that I speak almost as much to organizations that are not in our industry as those who are, because every organization in every kind of business if faced with the challenge of making things NOT go wrong or dealing with them when they do anyway."
Prior to joining the NFL, Supovitz led the National Hockey League's Events & Entertainment department from 1992 to 2005, managing and producing the NHL All-Star Weekend, the Stanley Cup Finals, the NHL Awards Television Special, and international competitions across the globe in Canada, Europe, and Japan. So, yes, things can and do go wrong not just in the good old USA, but at all points of the world.
With that backdrop and expertise, Supovitz is sure to have plenty of takeaways for attendees in Toronto in a session where the format will differ as Supovitz is interviewed and asked questions rather than the standard keynote address.
"I generally talk less about how to plan to avoid a crisis or disaster to people like us because we plan for a living," he said. "I concentrate more on what to do in real-time when trouble happens, and as much on what not-to-do, and when time is not on your side. Because I've managed or produced mega-events in a stadium, arena, or public setting for almost 30 years, lots of things have gone wrong under my watch. Some have been minor, some have been miserable, and some have been very public, but in looking at all those experiences and how they were handled, or could have been avoided, I've noticed a number of patterns and consistent truths. I call them Mega-Truths, and I'll share a list of 10 of them that have helped to guide me though some tough spots, like the blackout at Super Bowl XLVII in New Orleans, or when the Stanley Cup proved that gravity is still a law on its 100th birthday. It's fun to laugh about those things now. But, they were serious business at the time."
Supovitz is the first to admit he has led a charmed life in getting to do things he often dreamed about.
Managing events like the Super Bowl and NFL Draft for the National Football League my dream job for nearly a decade, and 13 seasons at the NHL before that provided a great launching pad for that experience," Supovitz said. "I left the NFL in 2014 to start my own event management, production and consulting business and have since been able to contribute to, and learn about sports, events, and venues that are new to me like the Indy 500, the National Rugby League in Australia, the BIG EAST Men's Basketball Tournament, even beach volleyball and extreme calisthenics. But, it all started as a 15-year old usher at Radio City Music Hall, where I worked my way through the organization to usher captain, upholsterer's helper, mail room clerk, marketing manager, and eventually, the director of special events.
"I learned something really important about training and customer service on my very first day at Radio City, something that I remind myself of all the time, and worth sharing with you: the people that you most rely on to provide the best service experience to your fans and guests are often the ones that are the least paid, the least appreciated. The secret sauce is getting them invested in your venue's success. Take that from a guy who's walked miles of aisles."