By R.V. Baugus
With a panel comprised of leaders of the Division I, II, and III ranks of the NCAA and representing various sports, it is safe to say that Bobby Goldwater, himself an across-the-board leader at Georgetown University Sports Industry Management Master's Program Adjunct Professor; The Goldwater Group, President; and IAVM Academic Committee, Chair and Board of Directors, Universities Sector, has an all-star roster for the VenueConnect Universities keynote session Monday, October 26 from 1:15-2:30 (Central time).
Before the session kicks off, Goldwater wanted to share some further highlights about what attendees can expect in an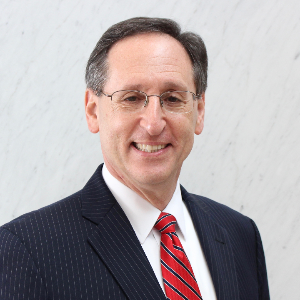 interview with IAVM.
Give attendees an overview of the panel session that you will be moderating on October 26.
In recent years, the Universities sector's VenueConnect keynote session has featured a conversation with an industry leader. Joining us virtually in 2020 will be a group of executives from the NCAA who cover an array of topics of interest to venue managers: Randy Buhr, who oversees Division I Baseball College World Series and water polo; Morgan DeSpain, Division II women's soccer, women's gymnastics and Division II softball; Laura Peterson, Division III track and field (indoor and out) and Division III cross country; and Niko Roberts, who handles aspects of the Division I men's basketball championship. I will moderate the panel discussion as the Universities representative on the Board of Directors and as Academic Committee chair. Questions will be welcomed from the VenueConnect audience.
You have an outstanding panel of individuals representing NCAA Division I, Division II, and Division III. Was it important to have such a mix as we know that the three divisions are quite different from each other in how they operate?
IAVM and the Universities Committee are grateful to have established our collaborative relationship with the NCAA. The Universities sector consists of venues that host men's and women's intercollegiate athletic events in all three NCAA divisions, so having engaged executives representing that mix certainly is highly desirable and they will have illuminating insights for venue managers in our sector and for anyone interested in the inner workings of college sports.
If there is a good Bobby Goldwater sales pitch to draw in attendees, what would that be?
In the last several years, the Universities keynote sessions at VenueConnect have been informative interviews in which each guest has shared perspectives and experiences that have offered a depth of understanding and detail we don't usually have access to. With four top NCAA executives joining us, we hope this year's conversation will provide four times the value, which will benefit our IAVM audience.
Will attendees have an opportunity to ask some questions following the panel? You are likely to get quite a few with the ever-evolving environment in college athletics at this time.
VenueConnect attendees in the Zoom audience will definitely have the opportunity to ask questions of the panelists.
Is there a main takeaway that attendees can use when returning to their venues?
It's hard to predict what a "main" takeaway for attendees will be but the Universities Committee, led by Chair David Bennett and Vice Chair Zakiya Smith-Dore, anticipates everyone will take from the keynote conversation an appreciation of how the NCAA operates, how the NCAA is handling the challenges related to the pandemic and how IAVM venues and the NCAA can work even more closely together going forward.