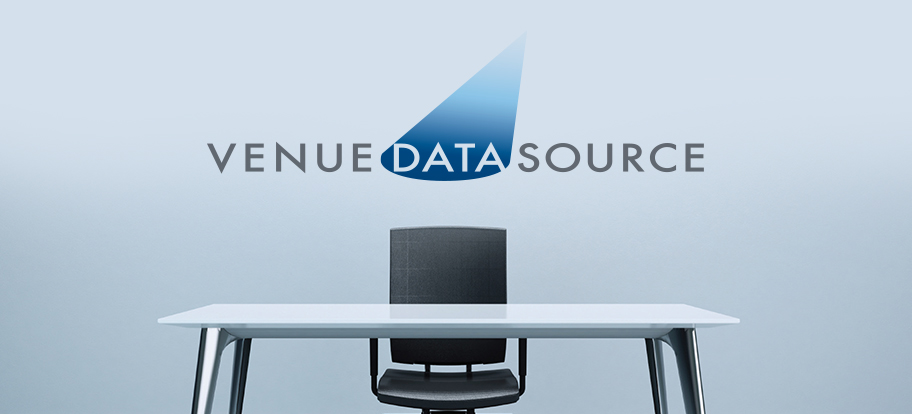 Welcome to 2016! For many of us, January is the month of making resolutions and reflecting on the highs and lows of the previous year. If 2016 involves new changes at your venue or the opportunity to revamp key processes, take a look at the research VenueDataSource (VDS) released in 2015 to help guide your ideas. Here are the most current VDS products available on our website on everything from safety to capital budgets.
2015 REPORTS
2015 Safety and Security Report: The actions taken in the initial minutes of an emergency are critical. A call for help to public emergency services that provides full and accurate information will help the dispatcher send the right responders and equipment. An employee trained to administer first aid or perform CPR can be lifesaving. In light of recent events, venue safety and security policies are being ramped up and revisited across the globe. This report provides insight into the most pressing concerns regarding the safety of your attendees. How often do you involve local or national authorities when assessing vulnerabilities? Does your venue regularly train staff to handle bomb threats? This powerful information will help you create organizational confidence in case of a critical safety issue on your campus or in your facility.
Capital Funding Report (NEW in 2015): Operating on a deficit is not unfamiliar territory in our industry. The 2015 Capital Funding Report obtained the answers to questions such as: Does your venue operate at a loss? How does your deficit compare with venues in your competitive set? Does your venue finance and budget for major construction or expansion costs the same way as other venues like yours? If you're facing capital improvement projects in the next year or beyond, be sure to look at this report for industry comparisons. Results are categorized not only by venue type but also by market tier and management structure to create a more credible comparison.
2015 Technology Report: Presented at VenueConnect 2015 and complete with a corresponding webinar, the 2015 Technology Survey gathered data which provides insight to current and planned technology investments in venues. Find out how your peers are reimagining attendee experience with better Wi-Fi access and catering apps as well as answering questions about cyber-security issues and drone use policies.
2015 Food and Beverage Report (NEW in 2015): Second only to the event itself, a guest's food and beverage experience is the most memorable takeaway from the overall venue experience. VenueDataSource's new report compiled responses from 313 venues to get a first-ever look at the current state of venue food and beverage operations and partnerships. The 2015 Food and Beverage Report presents information about agreements, sales commissions, and how F&B affects the bottom line.
2015 WEBINARS (all accessible online):
Sustainability: Everybody's doing it, can we? Implementing sustainable business standards is a daunting task for any venue manager. The inaugural VenueDataSource webinar presented IAVM's 2014 Sustainability Report and showed that sustainability programs are now fully baked into many venues' operations—and there are some venue managers who are still unsure of the benefits from these programs. Hear a panel of experts from all venue types and sizes—including Lindsay Arell, Colorado Convention Center; Jim Ibister, Xcel Energy Center; Tim Tretzer, Georgia World Congress Center; Creon Thorne, Portland Center Stage (Gerding Theatre)—discuss the report's key findings.
Technology: To accompany the 2015 Technology Report, this webinar focused on the latest trends in technology and how venues remain on the cutting edge of the competition. Think cyber-security, better Wi-Fi access, and drone policies. Discover from a panel of arena, convention center, stadium, and PAC managers about how venues across the country are implementing new technology and what they are learning along the way.
Food and Beverage: A distinguished panel of venue managers shared their thoughts on the F&B trends identified in the NEW VenueDataSource Food and Beverage Report. During this webinar hear from a panel of leading venue professionals including Lorin Shepard of the Straz Performing Arts Center; Michele Swann of the Cobb Galleria Centre and Cobb Energy Performing Arts Centre; and Lee Zeidman of the STAPLES Center discuss how venues are maximizing their food and beverage revenues and their food and beverage agreements.
UPCOMING WEBINARS 
Benchmarking 101: This webinar will help venue managers get started with setting up practical benchmarking for their venues. We'll talk about what can be benchmarked, how to identify appropriate competitive sets, and how to identify reliable sources of data—including IAVM's own VenueDataSource. We'll also talk about the difference between when benchmarking can be effectively used as a management tool and when "benchmarking" can actually be misleading. Join our panel of experts in late March.
Advanced Benchmarking: Deep-dive into IAVM's venue operations database to see how the information developed in the VenueDataSource Operating Revenue/Operating Expense surveys and reports can help you. We'll look at some specific operating and financial metrics common to all venues and show you how you can use these metrics to measure your venue's performance, set future goals, and track your progress along the way. Look for this webinar in late May.
The VenueDataSource reports, presentations, and webinars give you the best practices of professional venue management at the click of a mouse—and gives it to you free as an IAVM member benefit. If you haven't joined the leaders of our profession in participating in and using VenueDataSource yet, it's not too late to make one more new year's resolution. VenueDataSource connects information with practice, and drives to results.
VenueDataSource — We Connect the Dots.