Iowa-based venue management company VenuWorks and Ungerboeck announced a strategic partnership to bring Ungerboeck's world-leading venue management platform to VenuWorks' roster of venues, enabling a higher level of sophistication and standardization across all venues in their management network.
VenuWorks manages venues across the United States—from arenas and theatres to convention centers and outdoor spaces, all on behalf of its clients. By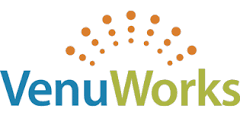 partnering with Ungerboeck, VenuWorks bolsters its ability to maximize venue utilization and reduce both direct and indirect operating costs through real-time key performance metric reporting.
As a result of the partnership, VenuWorks will become the first private management company to fully consolidate into one system all customer relationship management, sales, forecasting, event management, customer service, operations and complete audit ready financial accounting, analysis, and reporting. With the click of a button, Ungerboeck platform's data will empower each venue's management and staff to quickly make the best business decisions for the city and promoter, meeting planner, exhibitor, and attendee guests.
"We are thrilled to partner with Ungerboeck," said Steve Peters, CVE, founder and president of VenuWorks. "From booking to balance sheet, each venue will operate on a single solution that houses all promoter, sponsor, planner and exhibitor, and financial information."
Manish Chandak, President/CEO of Ungerboeck added, "Security and efficiency and visitor experience are major drivers for venue management today. With this partnership, VenuWorks is now best positioned to align its end-to-end venue management expertise with our unified software platform and industry best practices. We wish them well on new acquisitions and driving efficiency in their existing operations."