After conducting a national search, Steve Peters, CVE, owner and president of VenuWorks, announced the internal promotion of Tiffany Vickaryous-Hubbard to Executive Director of The Sanford Center in Bemidji, MN.
"I am pleased to announce Tiffany's acceptance of the Executive Director position in Bemidji," Peters said. "She has proven her leadership at the venue and within the community and I have great confidence that she will work hard to ensure continued success."
Vickaryous-Hubbard served as Director of Food & Beverage Sales with Ovations Food Service for the first seven years of her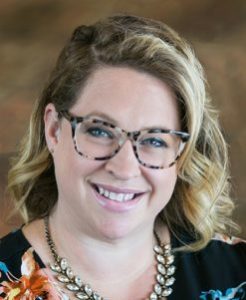 career. During this time, she was instrumental in the grand openings of Winnipeg Blue Bombers Stadium, Texas Tech Athletics/Jones AT&T Stadium, Chafetz Arena St. Louis University, Gateway International Speedway, Nashville Municipal Auditorium, and Tennessee State Fairgrounds.
Following her time with Ovations, Vickaryous-Hubbard was the Director of Food & Beverage at the Alerus Center in Grand Forks, ND where she managed a team of five full-time and 130 part-time employees. Most recently, Vickaryous-Hubbard has worked for VenuWorks as the Associate Executive Director of The Sanford Center.
"We are so excited to welcome Tiffany as the new Executive Director of The Sanford Center. As an established member of our community, she brings a local connection and an understanding of the area that is appreciated and will benefit the building, its partners, and the community," said Mayor Rita Albrecht.
"I am honored to have the opportunity to lead the amazing team at the Sanford Center. To be able to work in an industry that I love while living in a community that my family and I call home is truly an incredible opportunity. I look forward to working with the City of Bemidji, VenuWorks, and all our community partners to continue to build on the success we enjoyed during Jeff's (Kossow) tenure," said Vickaryous-Hubbard.
Vickaryous-Hubbard's first official day in her new role will be July 1.