VenuWorks announced the addition of a new division, the VenuWorks Agency, to its existing
group. Based out of company headquarters in Ames IA, and with offices in New York, the VenuWorks Agency establishes itself as a boutique booking group, whose primary function is to create and develop complete touring strategies for the artists it represents and to work in close collaboration with performing arts centers, promoters, civic and municipal stages, festivals, and state fairs across the United States.
The principal agents behind the company are VenuWorks founder and CEO. Steve Peters, CVE,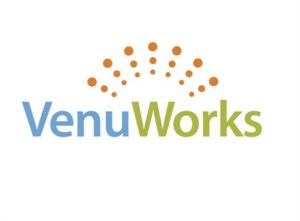 internationally renowned artist and Emmy® nominated producer Michael Londra, and marketing and public television specialist Jean Clancy.
The headline acts represented by VenuWorks Agency include Ireland's biggest star Nathan Carter, who since catapulting to fame with five #1 albums, two #1 singles, and three #1 music DVDs in his native country, is now blazing a trail to international success.
Chloë Agnew, an original member of Celtic Woman supergroup, who toured the world with Celtic Woman for almost a decade as the group's youngest soloist and performed to over three million fans worldwide before setting out on a solo career.
Noël The Musical, the uplifting Holiday musical from international top-selling children's author Eoin Colfer (Artemis Fowl) and preeminent Irish film composer Liam Bates. NOËL is directed by award-winning director Sam Scalamoni (Disney's Elf National
Tour, Beauty & The Beast) and produced by VenuWorks Theatricals.
Emmy® nominated performer and the voice of Riverdance on Broadway, Michael Londra. Michael has toured globally and recorded with artists such as Luciano Pavarotti
and Andrea Bocelli. Londra recently filmed a television special for broadcast on public television in the Fall 2019/Spring 2020.
Drawing on their collective and extensive experience in all aspects of booking, mounting and marketing shows in the performing arts world, the founders of VenuWorks Agency bring their expertise in tour creation and management to their artists and a commitment to excellent service with high caliber content to the venues with whom they will partner.
Adopting a personal and dynamic approach, the company's main focus will be on helping the artists it represents develop and grow their careers on a national and international stage, while working hand in hand with presenters to provide comprehensive
marketing support for each show they contract.
The VenuWorks Agency represents a select group of world-class artists and theatrical shows, offering culturally enriching programming to Fine Arts presenters. The company's roster spans a wide spectrum of art forms from music acts to musical theatre and dance. VenuWorks Agency intends to introduce its artists to presenters at upcoming conferences in North America such as Arts Midwest, South Arts, PAE, APAP and IEBA for the 2020/21 season.
For more information please visit https://www.venuworkstheatricals.com/agency