Tricia Gonyo, vice president of sales and marketing at VenuWorks, was nominated by The
Leukemia & Lymphoma Society (LLS) as a candidate for its 2017 Man & Woman of the Year (MWOY)
national campaign.
Candidates of the MWOY campaign have 10 weeks from March 9 through May 20 to raise funds for LLS blood
cancer research in honor of local children who are blood cancer survivors, the Boy & Girl of the Year. The
titles are awarded to the man and woman who raises the most funds during the 10-week campaign.
Funds raised through the MWOY campaign are used for research, patient access and policy and advocacy.
Gonyo accepted the nomination in honor of her daughter, Ashley, who was diagnosed with Leukemia in
2013.
"On February 20, 2013, I heard the words that are every mother's worst nightmare – 'Your daughter has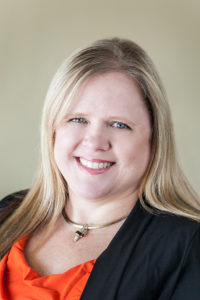 cancer.'" Gonyo said. "While in treatment, Ashley represented LLS as the 2014 Girl of the Year. After 26 months of
treatment, Ashley won her battle against acute lymphoblastic leukemia. To say it was a long, difficult
road would be an understatement. Ashley's diagnosis and treatment affected our family, our friends and
our community.
"LLS is dedicated to funding research, finding cures and ensuring access to treatments for blood cancer
patients. The funds raised during this campaign will make a difference."
The 2017 Leukemia & Lymphoma Society Man & Woman of the Year kicked off on March 9. Winners will be announced at the Grand Finale Gala on Saturday, May 20. For more information on the campaign, please visit www.triciagonyo.com or contact Tricia directly at (515) 240-7137.