Cobb Energy Performing Arts Centre announce Vickie Hubbard as its next Managing Director. She follows industry veteran Sandie Aaron, who retired after a three-year tenure.
"Our executive search committee did an exceptional job vetting applicants and finalizing their recommendation of Vickie," said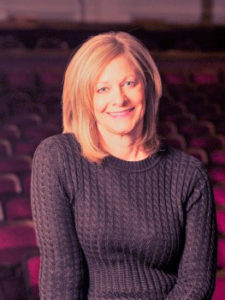 Michele Swann, General Manager and CEO of the Cobb-Marietta Coliseum & Exhibit Hall Authority. "Her vast experience in the public assembly management industry, as well as her vision for CEPAC, makes her the ideal choice to further drive the theatre's success."
Hubbard brings more than 30 years of progressive, hands-on experience in the overall management, promotion, and operation of arts, entertainment, and sports venues. Most recently, she was Executive Director of the H. Ric Luhrs Performing Arts Center on the campus of Shippensburg University in Shippensburg, PA.
"I am honored to join such an outstanding organization and look forward to working with this passionate and talented group of individuals," Hubbard said. "The Cobb Energy Performing Arts Centre is truly a beautiful and first-class venue. It will be a privilege to contribute to CEPAC's great legacy."