By Diane Schoeffler-Warren
Victoria Theatre Association (VTA), based in Dayton, Ohio, announced the appointment of Andre Bennington as Director of Programming and Licensing. With more than 20 years of buying, booking, and event promotion experience, Bennington comes to VTA from the Ordway Center for Performing Arts in St. Paul, MN, where he was Director of Programing.
Bennington is enthusiastic about bringing his industry knowledge and experience to Dayton and making a positive contribution to the revitalization of Dayton's downtown area.
"I have always believed that performing arts centers were essential to stabilizing and enriching communities,"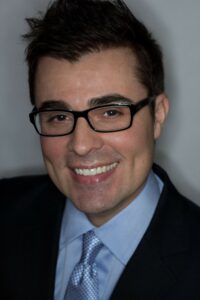 Bennington said. "If I can help make Victoria Theatre Association a community magnet by booking fresh and compelling events that attract new audiences, then I am honored to do so."
"Ty Sutton and the VTA team have been terrific in discussing a vision which includes diversifying audiences and changing the ways people think about the organization," he added. "I see bright things in the future for all of us and am eager to get to work."
Originally from Minneapolis, MN, Bennington earned a Bachelor of Science in Music Industry from the University of Southern California in Los Angeles. He has also served as General & Booking Manager for the landmark Shrine Auditorium in Los Angeles, and as Sales Manager for the Lincoln Center in Fort Collins, CO.
Bennington begins his new role at VTA on Oct. 14, 2019.
Diane Schoeffler-Warren is Media and Public Relations Manager for the Victoria Theatre Association.