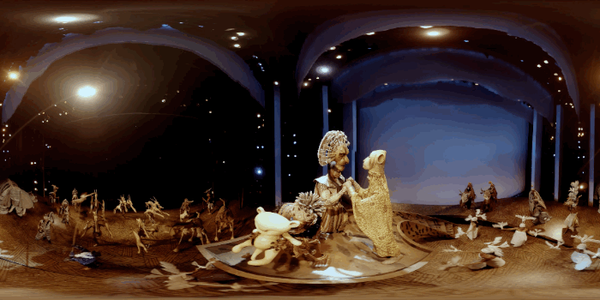 You know, if you've been following this blog closely, that I'm fascinated with virtual reality (VR) technology. Let's be clear, though. I don't believe it will kill the live event business. Humans are social animals, and we'll always want to surrounded by friends, families, or complete strangers during an event where our energies mingle.
VR, however, can be used as a great marketing tool or an additional revenue stream for sold-out events. Case in point, Disney recently shot VR footage of a performance of "Circle of Life" from the musical The Lion King.
"It seemed like a really perfect marriage: A universally known song like 'Circle of Life' being distributed and displayed through a completely new technology that we hope will open up The Lion King to a new generation of theater-goers," Andrew Flatt, senior vice president for marketing at Disney Theatrical Group, told the Associated Press.
VR users get a 360-degree experience of the performance, along with some extra visuals.
"Viewers can follow one performer, or look out into the aisles to see elephants arriving, see the conductor and audience faces, or peer backstage to find out what's coming next," Mark Kennedy reported. "It is a thrilling, heady experience."
Lately, the sports and concert worlds have experimented with VR; however, this is the first time it has been done in a Broadway theater. I'm sure more will be on the way, and proponents hope this drives more people to productions.
"Nothing will replace the actual theatrical experience," Flatt said. "We're well aware of that. But I think the way that consumers are trending at the moment is they want to know more. They want to go beyond the surface of something, and that includes the Broadway experience. That's why the virtual reality platform is groundbreaking."
(Image: Twitter)