The Board of the Venue Management Association (Asia Pacific) announced the appointment of Michael Brierley as their new Chief Executive Officer. He will begin his duties on January 2, 2018.
Brierley comes to the VMA with a 20-year career in sports management within Australia, having previously held senior positions with Yachting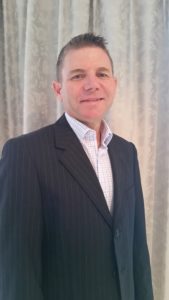 Australia (Commercial Manager) and the Australian Olympic Committee (Executive Director; Queensland Olympic Council). Most recently, as CEO of Apex Camps, Brierley successfully turned around the Queensland based youth charity which operated 4 active recreation venues throughout the State.
With a strong background in large-scale membership programs, stakeholder engagement strategies, and corporate governance, Brierley also brings a wealth of experience from the peak body sector having previously sat on the Boards of the Australian Society of Sport Administrators and the Institute of Sport Management.
In announcing the selection, VMA President Steve Harper, CFE, said, "I am very much looking forward to having Michael on board. He brings with him well-rounded and extensive experience that will serve the organization well. Michael's key focus will be to provide strong organizational and financial leadership to the organization, build on the VMA brand throughout the region, significantly grow the membership program, and deliver quality education and professional development product to the industry."
"I am extremely delighted to be given the opportunity to lead such a well-respected organization through the next phase of its growth," Brierley said. "I am looking forward to working with the dedicated Board and Committees of the VMA, and wider stakeholder group across the Asia Pacific region, to continue to build on the 30 plus years of valued contribution to the venue management industry."