This year's IAVM Venue Management School at Oglebay is not only special because it celebrates its 30th anniversary, but will get a boost with the addition of Rebecca Barry, head of human resources at Perth Stadium in Burswood, Western Australia, who comes as a guest instructor for the school.
"I have the privilege of delivering the sessions for the subject Delivering Human Resources, borrowing the subject from the very great Kim Bedier for this year," she said.
The subject matter is one obviously close to Barry in her own professional capacity. She has taken her basic knowledge to Australia's Venue Management Association (VMA) School, where students are able to better grasp all the nuances surrounding the often nebulous term of human resources.
"Having been in HR in venues for many years, I have supported our Australian School by enrolling students in the School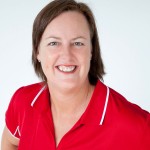 because the difference it makes to them, professionally, is amazing," Barry said. "Additionally, I am currently a Committee member of the Australian School and have been for two years. I have been an instructor at the Australian school for three years.
As Barry prepares for her newest adventure speaking before a different crowd, she cites the fact that she too will gain an education in a new way.
"I can't wait to learn about the American venues, the challenges faced and meeting some wonderful people," she said. "I have really enjoyed meeting the visiting instructors to the Australian school over the past few years."
Barry understands whether she is speaking before an American audience or back home in Australia, the value of professional development at the schools goes far beyond dollars and cents.
"Any school is vitally important when it comes to educating our public assembly venue managers," she said. "Last year I was appointed general manager, human resources for VenuesLive and Perth Stadium. I have 72 permanent staff to recruit and 2,200 casual staff. So far, in our permanent events and operations team, all but one are graduates of the Australian School.
"Graduating the School sets candidates apart and so far these appointments have been star performers – we are building a high performing team and the skill base of some of the key roles is critical. The VMS validates on-job experience and ensures a depth of understanding of the complexities and challenges of our venues and events. In a start-up, as we are at the new Perth Stadium, we have to get things right from the start, and the graduates are delivering beyond expectation. On top of that, the School brings the industry together and allows for stories to be shared, experiences to be learned from and relationships to be established and developed. Its very important in educating our current and future leaders and firming up industry links."
Next week we look forward to introducing IAVM members to more individuals who are new to the VMS faculty.