Wakeham + Associates Marketing, Inc. (WAM) announced that it has secured a naming rights agreement with CAA Club Group for the former the Powerade Centre in Brampton, Ontario, on behalf of its owner operator, Realstar Group. The multi-million-dollar agreement is for a 10-year term. The facility will be named CAA Centre.
WAM was responsible for establishing a strategic plan and sponsorship valuation for the naming rights associated with the facility, conducting the naming rights sales campaign, and negotiating the agreement.
It is expected that the rebranding transition from Powerade Centre to CAA Centre will be completed by late Spring 2018. Built in 1998, the multi-purpose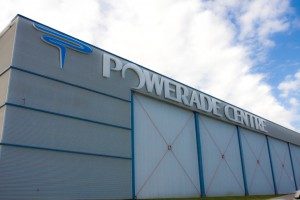 arena has become the city's sports and culture hub, hosting hundreds of events each year including major sporting events, headlining concerts, and trade shows, and is the home of ECHL's Brampton Beast Hockey Club.
"On behalf of the City and my colleagues on the Council, we welcome CAA's investment in Brampton. We look forward to many years of working together to bring Bramptonians exciting sporting and cultural experiences," said Brampton Mayor Linda Jeffrey. "This arena has been a visible landmark to the Brampton community and surrounding area. It has hosted and supported local sports teams and significant cultural events that showcase the wonderful diversity of our vibrant city."
CAA recently made a significant investment to relocate and renovate its Brampton retail store, and the new CAA Centre builds on that established community presence. The CAA Centre is part of a strategy to provide the 56 million CAA and AAA members across North America with increased access to cultural experiences and benefits beyond roadside assistance. As part of the deal, CAA members will gain access to special offers, events, and unique experiences at the Centre. "We are thrilled that CAA's name will appear on this iconic building for the next 10 years," said Rhonda English, chief marketing officer, CAA SCO. "We are dedicated to bringing our members value and havemade it a priority to invest in their communities."
"Sports and entertainment venues are the epicentre of a community, so it was important for us to find a partner understanding of the fabric of such a diverse and lively city as Brampton," said Jonas Prince, Chairman, Realstar Group. "With CAA we have found a dedicated and collaborative partner interested in building a synergistic relationship with our many stakeholders."
Hugh Wakeham, President of Wakeham + Associates Marketing, Inc. said, "We are pleased to have secured CAA Club Group as the naming rights partner for the former Powerade Centre. We look forward to helping them to activate their partnership and create special offers for their two million members in the south-central Ontario area. The CAA Centre serves the Greater Toronto Area and is one of Canada's most utilized sports and entertainment facilities with 1.2 million annual visitors."