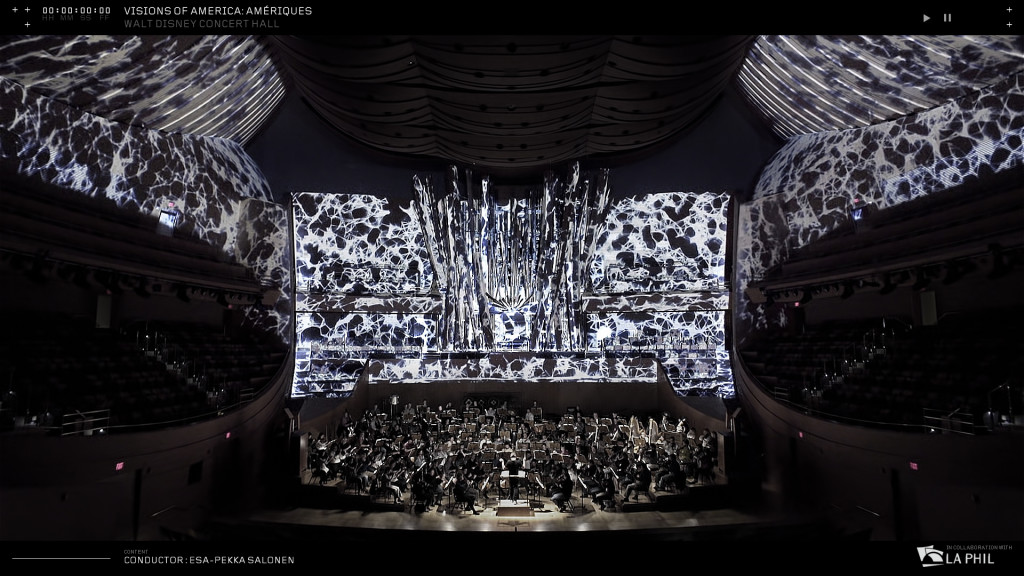 Below is a great video of the Los Angeles Philharmonic performing Edgard Varèse's "Amériques" at the Walt Disney Concert Hall. The piece is enhanced by an architectural video installation created by Refik Anadol that analyzes and responds to the music and the conductor's movements in real time. It uses Microsoft Kinect hardware and 3D depth camera analysis to create the visuals.
The performance is part of the venue's new in/SIGHT series, which pairs concerts with videos.
"I enjoyed the idea of creating a performance using the entire space as a canvas," Anadol told The Huffington Post. "Instead of creating a media screen, there will be a story inside the space. What happens if you add a video layer that speaks to the audience in a whole new experience? We're exploring the boundaries of what is real, what is physical, what is virtual?"
Visions of America: Amériques / LA Phil / Video Artist Cut from Refik Anadol on Vimeo.
(Image: Refik Anadol)