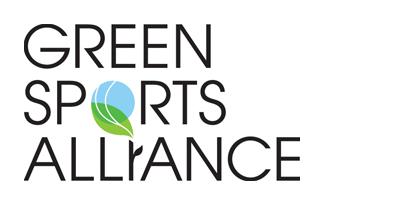 The Green Sports Alliance is working in partnership with the U.S. Department of Energy (DOE), the National Institute of Building Sciences (NIBS), and the U.S. Environmental Protection Agency (EPA) to examine the current state of energy and water performance and identify the opportunities and challenges in advancing the design, construction, and operation of high-performance facilities. One element of this project involves conducting a survey of current practices, barriers, and opportunities venue operators face when it comes to energy and water efficiency. The findings from this survey will help identify opportunities to reduce energy and water use, save money, and potentially develop an ENERGY STAR score and certification for stadiums and arenas.
On this webinar, we will learn about how the Green Sports Alliance is working with the DOE and NIBS to support energy and water efficiency across sports venues. Our partners at the EPA will then provide the audience with an overview of the Stadium and Arena Energy and Water Efficiency Survey, conduct a walk-through of key questions and sections, and provide the audience with an opportunity to ask questions.
Join us to learn more about how you can contribute to this initiative!
Date: Wednesday, August 31 
Time: 10 a.m. PDT/1 p.m. EDT
Registration: https://attendee.gotowebinar.com/register/5396739895472708868
Speakers include:
1. Green Sports Alliance Board Member
2. Dania Gutierrez | Program Manager, Green Sports Alliance
3. Ryan Colker | Director, Consultative Council/Presidential Advisor, National Institute of Building Sciences
4. Adam Guzzo | Policy Adviser, US Department of Energy
5. Clark Reed | National Program Manager, ENERGY STAR Commercial Buildings, U.S. Environmental Protection Agency