We have all heard about Google's new guidelines for ticketing, but what does it mean for our venues, patrons, fans and customers? Expert speakers in Michal Lorenc, head of industry – ticketing, sports and live events, Google, and Jane Kleinberger, founder, Paciolan, will help attendees learn about best practices and consumer protections that venues can employ to drive customers to primary ticket sites, manage multi-channel distribution sources, and put more tickets into the hands of the fans, when they present a session called Putting Our Customers First: New Consumer Protections, at VenueConnect in Toronto.
Lorenc is currently attending World Cup in Russia and will share some of his thoughts on the session upon his return. In the meanwhile, industry veteran and IAVM friend Jane Kleinberger offered her thoughts on the subject matter and more.
Why should attendees want to come to this session?
Protecting patrons is top priority when it comes to live events and Google is taking a bold step forward to lead the charge. Mike Lorenc will talk about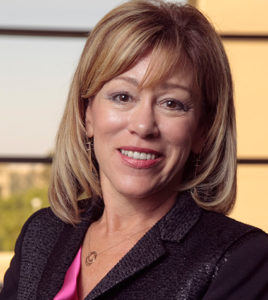 these protections and its importance to our live events industry. Discussion will involve registration best practices, the concept of the official ticket source, and the new guidelines Google is implementing that will transform the way fans see search results.
What is a takeaway or two you would like attendees to return home having in their toolkit?
You will directly learn how Google and your industry partners can most effectively work with your digital teams to manage your paid search campaigns and search marketing. You will also gain insights on where ticketing is going and how to best work with world-class partners as you tackle the new world of multi-channel distribution.
What are the current hot topics presenting themselves in the ticketing and venue world?
Safety and security of fans, patrons, and their data is always top of mind. We're also seeing an expansion of open distribution channels, giving greater reach for organizations to connect with their fans. Lastly, the ongoing efforts of mitigating fraud, data and ticketing site security, and consumer confidence.