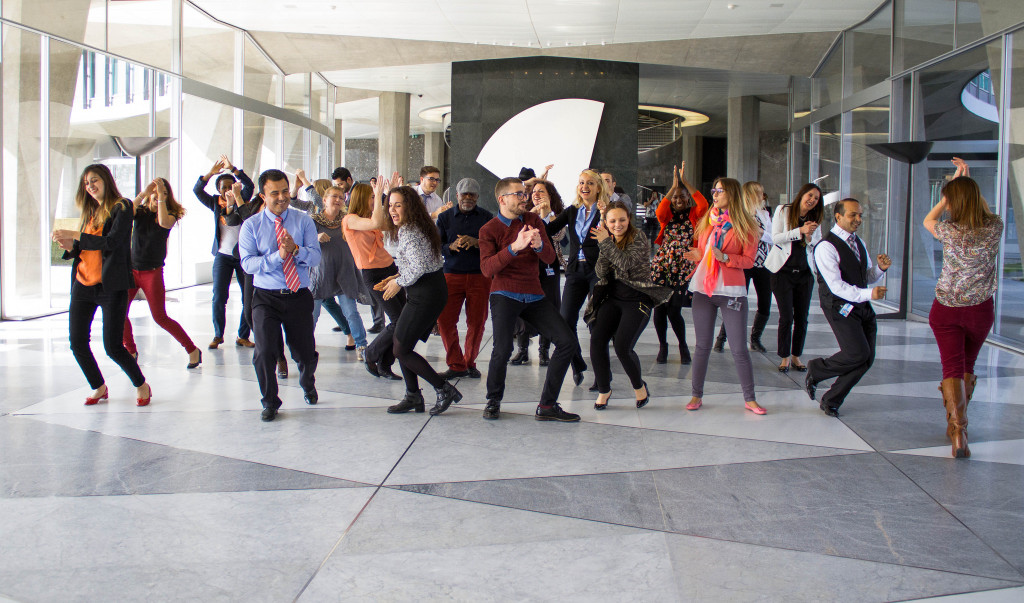 Dr. Jonathon Halbesleben, an associate professor of HR management and organizational behavior at the Culverhouse College of Commerce at The University of Alabama, has spent his whole career researching what makes employees happy and more productive at work.
"When people feel like they have meaningful work and it's adding to what the company is trying to accomplish—particularly if they buy into the company goals— that can be the most powerful force to keeping people happy," Halbelsleben said.
His research found that pay and benefits only account for so much and don't play into overall happiness.
"What you need to do is have that (pay) at a baseline level that people can be satisfied with it, and then these social factors like how meaningful their work is, how well they get along with their coworkers—these things play a much larger role," he said. "The people that ask a lot of questions about pay and these basic things, they tend not to be real happy in their jobs. The people that stay in their jobs and are really happy are people who often, from the beginning, are asking about opportunities for growth."
Google is one company that is famous for its 80/20 rule—80 percent of the time is spent doing your specific job, and 20 percent is used for a personal project. Google products such as AdSense and Gmail were developed during the 20 percent time, for example.
"At Google, there is a set percentage of time within the workweek that an employee can do whatever they want with that time, and it's not whatever you want as long as it makes Google more profitable, it just gives them the freedom to develop these new, crazy ideas that they don't have to worry about it intruding on the other work that they should be doing," Halbesleben said. "So rather than coming into work each day and you've got this to-do list and you're just checking it off, it's a chance to sort of shape the job in a way that you really, truly enjoy. I think a lot of these companies do a really good job of that and as a result, people are really happy there."
One rising trend Halbesleben sees is job crafting in which employees create the job description they're interested in.
"On the surface that sounds really scary because you're like, look at all these people doing their own thing," he said. "Take for example professors at a university—the courses have to get taught. You don't all decide that you're going to craft your jobs, but not teach. The work gets done, but employees might naturally reconfigure how the work gets done and who does what work in a way that better suits their desires, their talents, and their aspirations for the future. And as an employee, working with your coworkers to craft your jobs in a way that puts you in that place that makes you happy, that's going to be really important."
Finally, Halbesleben suggests that job happiness depends on taking a break.
"So actually switching off from work for a while, not checking your email at night, these types of things, go a long way to the time at work being happier and more productive," Halbesleben said. "There's a whole line of research about recovery that looks at that issue of what people do in their off time. And it consistently finds that having time away from work—truly away from work—gives people a chance to recharge their batteries and come back to work in a much better place, be more productive and less stressed."
(Image: Nestlé/Creative Commons)