By Steve Mackenzie
How ironic that only a few weeks ago I posted a blog about a life of travel, some tips to hopefully make your flights more comfortable and easier – and within a few days the world of travel as we know it has been changed forever.
I love to fly – and throughout my life I have lived through many major incidents that made most people avoid airports and flying, but not me.
I flew during the pilot's strike in Australia in 1989 – when the two domestic airlines in Australia were totally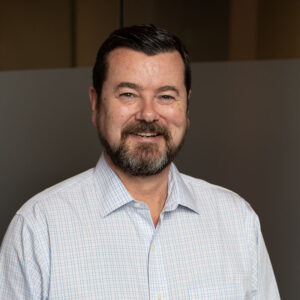 grounded for around four months by the unions over a pay dispute. During that time the only ways to fly were on Air Force transport planes, or a couple of international carriers (like Lauda Air) that came in to operate on a temporary basis. I loved the experience! Didn't stop me in the slightest!
I flew from Australia to the USA just over a week after 9/11 to attend a company conference, when most of the world thought anyone boarding a plane to the USA should be instantly committed to an insane asylum. LAX was a ghost town, and the planes were virtually empty. I felt entirely safe and canceling my flight was never an option I entertained.
I flew to Hong Kong during the SARS outbreak in 2003 because I wanted to attend the annual Rugby Sevens tournament when the rest of the world wanted to live in a bubble. I even saw a local wearing a facemask with a hole cut in it so he could smoke a cigarette! I attended the event and didn't get sick in the slightest (if I don't count the hangover). Never once did I consider canceling my flights.
I flew into LAX the day a TSA team member was tragically shot dead by a crazed, unstable gunman in 2013. I was actually on a plane between STL and LAX and on the inflight wifi when the news broke – we were diverted to John Wayne airport and then I caught a shuttle to LAX but had to walk the final mile because the roads around the airport were closed down. The airport was in total chaos and I ended up being put on a flight back east to meet another connection to my eventual flight to China. It was chaos but I felt safe and never once thought about cancelling my flight.
But this week my perspective changed. I canceled our family flight to London for Spring Break. First time I have ever voluntarily canceled a flight.
EVER.
I wasn't going to, even though COVID-19 hysteria was gripping the world. I don't cancel. In fact I was quite looking forward to the empty airports, no lines at the tourist attractions, etc.
But on Wednesday night, things changed. The government here announced a travel ban from Europe (this still didn't affect our trip directly), events were getting cancelled almost hourly, and the hysteria seemed to rise from DEFCON Level 4 to Level 1 almost instantly. Our flight wasn't due to depart due unil Saturday, and I was still on the fence but the more I thought about things, the more I tried to consider the situation objectively. My parents-in-law were coming, and whilst I wasn't worried about my own personal health and the thought of contracting the virus, they are in the high risk bracket – time to stop thinking about myself and consider others that this could affect. That was step one in making the decision. Step two was that there was a very real possibility the countries included in the ban could extend to the UK whilst we were away. And a vacation was not important enough to risk getting stuck somewhere or worse, being quarantined at a military base on the way back.
So we canceled, no big deal – we could maybe even fly somewhere interstate next week instead.
But as I started calling the various airlines, hotels/Airbnb sites that we had booked the UK trip with, I started noticing the timeframes for calls due to the volume – wait times of two hours plus. And even a couple of friends were posting on Facebook their frustrations at call times and the challenges they were facing trying to get home from work trips in the midst of this crisis we are in.
And that drove home the REAL reason why we shouldn't be flying for the next week or more – it's not the virus, it's not the inconvenience of tourist attractions and events being closed down or canceled – it's the humanity of it all. There are literally thousands of people trying to get home to their families right now, having their lives thrown into disarray purely because they were on a trip when their world was turned upside down last week. They need to get home, their families need them to be with them, they want to be with their loved ones in these scary and uncertain times that are unfolding day-by-day. Most of these people don't have the luxury of airline or hotel statuses like I have, and have to wait hours/days to get rebooked. Why should I add to the mess that is airline travel right now for my selfish want to have a vacation? There is no reason at all for me to be further congesting an already overloaded system.
So here's my advice to everyone – don't fly. Stay home this week and next unless you need to get to your loved ones. Nothing else is that important. When this nightmare eventually blows over (and it WILL blow over), we can all get back to normal traveling – but in the meantime do your bit to slow down not only the spread of the virus, but also to ease the burden and stress on people getting home, and the service staff that are stretched to the limit dealing with this whole situation.
Steve Mackenzie is President at EventBooking. If experience is the best teacher, Steve knows a thing or two about flying. Having traveled over two and a half million miles since 2010 he spends an average of 400 hours a year on a plane.