The Wisconsin Center District (WCD) has named Steve Marsh as senior vice president and CFO, effective immediately. The WCD owns and operates the Miller High Life Theatre, UW-Milwaukee Panther Arena, and Wisconsin Center.
WCD president and CEO, Marty Brooks, has been tasked by the WCD Board to increase both utilization and profitability of all properties, especially the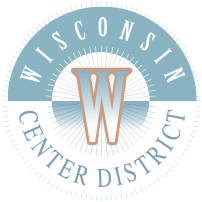 Miller High Life Theatre.
"Deciding what shows and events to bring to our facilities is more than just identifying popular acts," Brooks said. "It's also about making sure we can have complete faith in the flow of financial information to help guide future decisions. Steve will bring ample experience in this field from the very specialized perspective of entertainment and venue management."
Marsh has his BBA from University of Wisconsin, Madison, and his MBA University of Wisconsin, Milwaukee. Marsh was with the Bradley Center for 12 years, most recently as senior director of financial operations and business strategy.
"My real passion is the sports and entertainment industry," Marsh said. "To be part of Marty's team which has so much energy and experience is a great opportunity. It really feels like we are on the ground floor of a major WCD revitalization and that is very exciting."