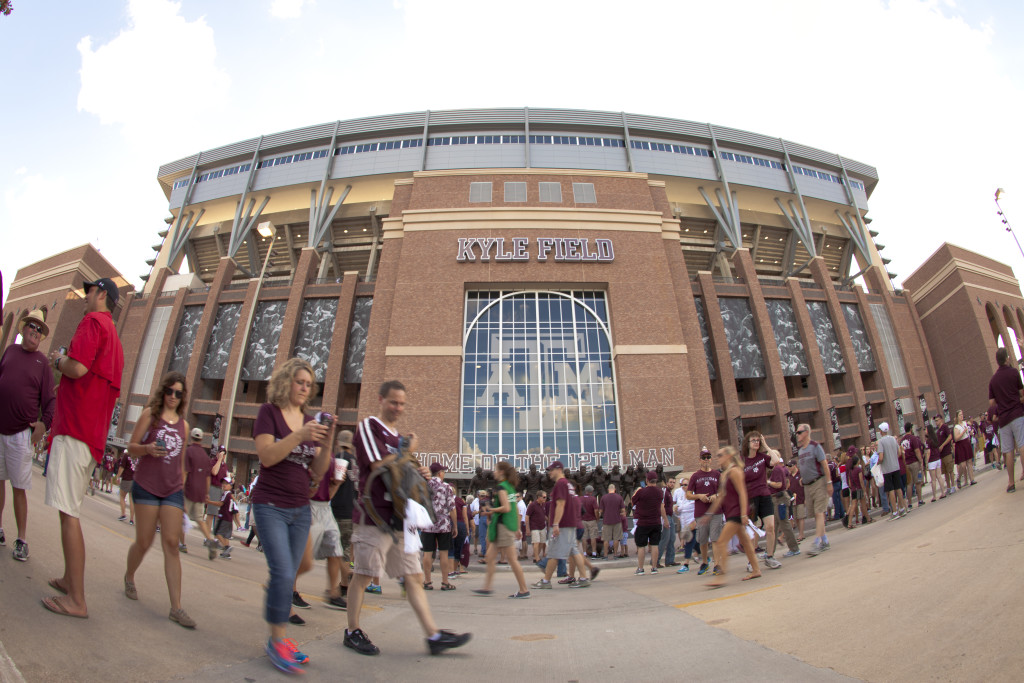 You're invited to the "world's largest tailgate" next week when Kyle Field at Texas A&M in College Station, Texas, reopens after a $485 million renovation led by Populous.
Students, former students, and fans around the world are encouraged to join those in College Station by virtually tailgating on September 12.
"We invite everyone who loves Kyle Field – home of the 12th Man – to take part in this celebration, whether right here in College Station or anywhere around the globe," said John Sharp, chancellor of The Texas A&M University System. "Through the power of social media, we can all be part of this once-in-a-lifetime event on the day that Kyle Field comes back to life."
According to the press release from Texas A&M, to join (and for a chance to have Aggie tailgate photos from anywhere in the world shown on the video boards at Kyle Field), follow these steps:
· Register your tailgate prior to September 11 at www.kylefield.com and provide the location and estimated number of attendees at the tailgate;
· Regardless of location and time differences, once your tailgate begins, tweet photos using the hashtag #KyleField;
· The hashtag will be monitored, and photos from the global tailgate will be streamed to the video board in the redeveloped Kyle Field.
To learn more about Kyle Field's renovation, please watch the video below from Populous.
(Image: Populous)