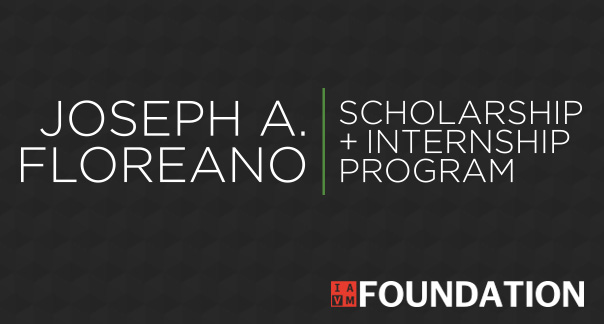 The IAVM Foundation is proud to announce the Joseph A. Floreano Scholarship + Internship Program recipients for the 2016 International Convention Center Conference (ICCC), recognizing deserving individuals who demonstrate leadership, character, community involvement, and the potential to be future leaders in the venue management industry. The Foundation also offers scholarships + internships to a variety of other IAVM conferences and schools, click here to learn more and to apply. Thanks to the support of committed donors, together we are Building Amazing Futures. Click here to learn more about the Foundation's annual campaign.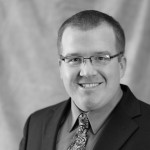 Aaron Batson, CVP—Young Professional Scholarship
Assistant Supervisor of Event Setup at Orange County Convention Center
Your favorite sports or entertainment memory?
My favorite memory would have to be attending my first Florida Gator football game in 2008. It was my first time even in a college football stadium, and I happened to be in the marching band. My first time ever in the stadium was marching in front of nearly 70,000 fans! YIKES, what an experience.
If you could be any superhero, who would you be and why?
If I could be any superhero, I would want to be Batman because of the amazing gadgets, toys, and vehicles he gets to drive around. Of course, saving a city every few years would be neat as well.
What is your ultimate dream job in the industry?
It may be just Olympic fever talking, but I would love to one day run a special events venue for the summer Olympics somewhere in the world! I'm crossing my fingers that L.A. is able to host the 2024 Olympics!
Favorite quote?
"You don't have time to be timid. You must be bold, daring." – Lumiere (Beauty and the Beast)
Do you have previous experience with IAVM?
My past experiences with IAVM include hosting three IAVM Florida Chapter Meetings (20010, 2013, 2016), serving on the Young Professionals Committee (2010-current), serving on the Convention Center Committee (2016-current), attending VenueConnect and VMS at Oglebay as a student intern, and creating the foundation for the College Partnership Program to be introduced in 2016-2017.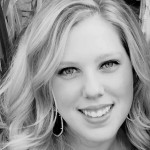 Jane Luneau—Scholarship for Industry Women
Booking & Services Intern at Henry B. Gonzalez Convention Center
Favorite bands?
I love music of all genres. From Latin infused pop like Pitbull, to forgotten bands of the 90's like the Goo Goo Dolls. Famous or unknown, in my free time you can find me anywhere with live music.
Your favorite sports or entertainment memory?
My favorite memory is the 2016 Alamo Bowl. This was my first night as an intern at a stadium- the Alamodome. Although I was never a sports fan, the minute I stepped onto the field I was sure of what I wanted to do, and what I was meant to do with my life for the very first time.
What is your ultimate dream job in the industry?
I hope to one day be the General Manager of an arena or stadium with a professional sport tenant.
Favorite quote?
"To love oneself is the beginning of a lifelong romance." – Oscar Wilde
Do you have previous experience with IAVM?
I belonged to a great group of conference interns at Venue Connect 2016 in Minneapolis. This experience made me even more excited to be part of what is to come at IAVM.