The National Football League announced that it is planning for 22,000 fans to be in attendance at Super Bowl LV, including around 7,500 vaccinated health care workers. The big game takes place on February 7 at Raymond James Stadium in Tampa, home to the participating Tampa Bay Buccaneers, who will battle the defending champion Kansas City Chiefs.
The NFL plans to honor health care workers for their service during COVID-19, with 14,500 additional fans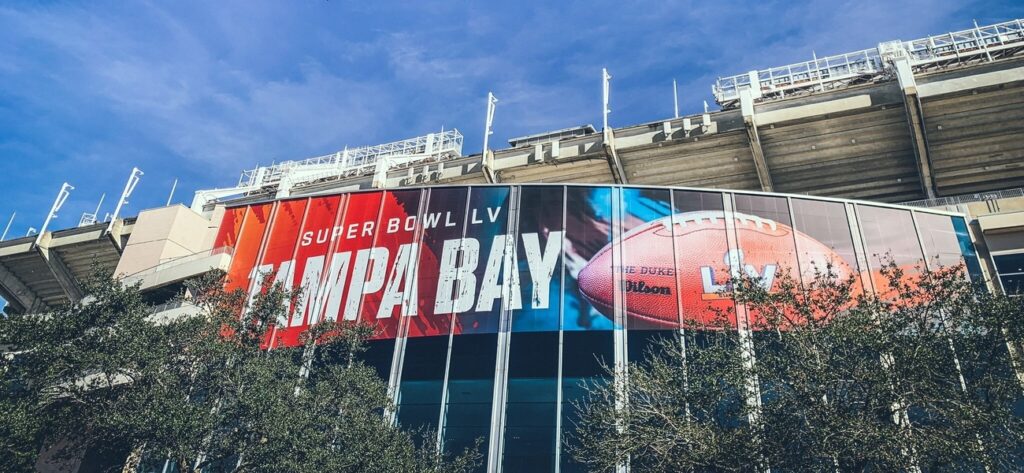 to be in attendance at the game. The majority of these health care workers – all of whom will have received both doses of the vaccine – will come from hospitals and health care systems in the Tampa and central Florida area. They will receive free Super Bowl tickets and gameday experiences directly from the NFL. All 32 NFL clubs will select vaccinated health care workers from their communities to attend the Super Bowl.
"These dedicated health care workers continue to put their own lives at risk to serve others, and we owe them our ongoing gratitude," said NFL commissioner Roger Goodell. "We hope in a small way that this initiative will inspire our country and recognize these true American heroes. This is also an opportunity to promote the importance of vaccination and appropriate health practices, including wearing masks in public settings."
The announcement followed discussions with public health officials, including the Centers for Disease Control and Prevention (CDC), the Florida Department of Health, and area hospitals and health care systems. The League said these officials reviewed and provided feedback on the NFL's comprehensive plans for safe fan attendance at a stadium that hosted Buccaneers fans during the regular season.
The League said Super Bowl plans enhance the already rigorous COVID-19 protocols implemented by NFL clubs that hosted more than 1.2 million fans at 116 games throughout the regular season and playoffs.
These protocols include mandatory mask-wearing, social-distancing, and other measures to prevent the spread of the virus. This includes podded seating, touchless in-stadium experiences at concessions, restrooms, and security checkpoints, as well as controlled entry and egress. In November, the NFL and payment services brand Visa detailed plans to make the Super Bowl game a cash-free event from this season.
Derrick Brooks and Will Weatherford, co-chairs of the Tampa Bay Super Bowl LV Host Committee, said: "While this was already shaping up to be the most meaningful Super Bowl in our hometown's history, the NFL deciding to welcome and honor our local vaccinated healthcare workers to Super Bowl LV takes the importance of the event to an all new level.
"The unsolicited outpouring of appreciation that we've received in support of this initiative from our local healthcare workers across the community has been truly amazing. These heroes inspire us every day, so we couldn't be more thankful to the NFL for working to safely create this monumental effort to celebrate them."