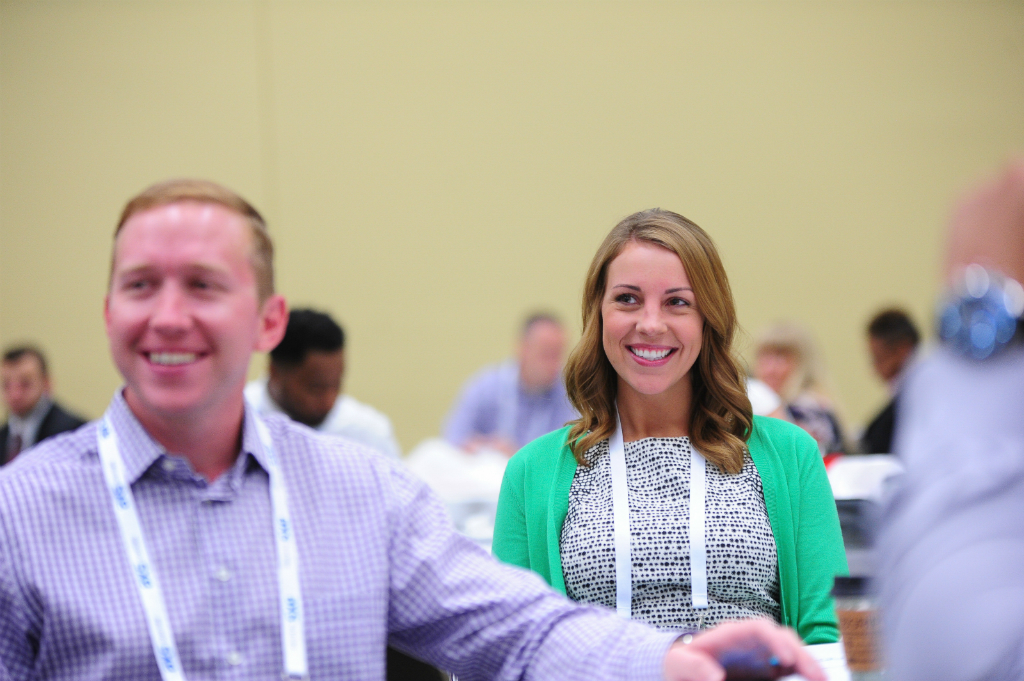 If you are a young professional (YP) or student attending VenueConnect 2016 this July, you will not be alone! Thanks to numerous new initiatives through IAVM and the IAVM Foundation, like the 30|UNDER|30 program, the Minneapolis area will be flooded with young professionals and students with an interest in the venue management industry. If this will be your first VenueConnect conference and trade show, here are some quick tips on how to get the most out of your experience.
UpStart: Emerging Leaders Experience
If you do anything while you are at the conference, be sure to attend UpStart on Saturday morning. This awesome educational and networking session was started last year. It is a great way to connect with other young professionals and students within the industry, learn from educational sessions targeted directly to the millennial generation, and meet veterans in the venue industry. For more information on UpStart, visit http://www.iavm.org/venueconnect/upstart-2016. Special thank you to the IAVM Foundation and Western Kentucky for continuing this great program!
Meet People
You'll quickly see that VenueConnect is like a huge family reunion for many of venue industry veterans. It's a great conference to reconnect with old acquaintances and make new contacts, as well. Search out other young professionals and get to know them. Look for opportunities to meet experienced people in the industry. There will be countless opportunities to network!
Interact with the 30|UNDER|30 Class
This is the second year for this great program that works to engage young talent in the venue management industry. And thanks to the IAVM Foundation, SearchWide, and Ungerboeck Software International, each 2016 recipient has been awarded complimentary registration and a travel stipend to be at VenueConnect. The group will be recognized at the Venue Industry Awards Luncheon on Monday, July 25, and should be out in full force all weekend. Don't be afraid to reach out and connect with them! As a YP myself, I want to thank IAVM and the IAVM Foundation for their generous support in the Build An Amazing Future campaign. It is initiatives like these that are truly making an impact on young professionals in the venue management industry.
Experience All that VenueConnect has to Offer
Attend the educational sessions—each day you'll find that there will be sessions tailored directly to your venue type or topic of interest. Hit up the Trade Show floor—even if you don't have buying power now, learn what is out there and meet our friends within the Allied sector. Some day, you will have buying power, and you'll look to those companies to meet your needs. Attend opening and closing keynote speeches, the awards luncheons, and the closing party. Find other socials and dinners to go to with new and old friends. VenueConnect truly is a great conference, especially if you make an effort to get the most out of i. And look around you, other young professionals and students will be all over!
*Special note: For those of you who are not YPs, look out! This year at VenueConnect, we want to meet you and pick your brain. You have been warned! 🙂
(Image: Orange Photography)