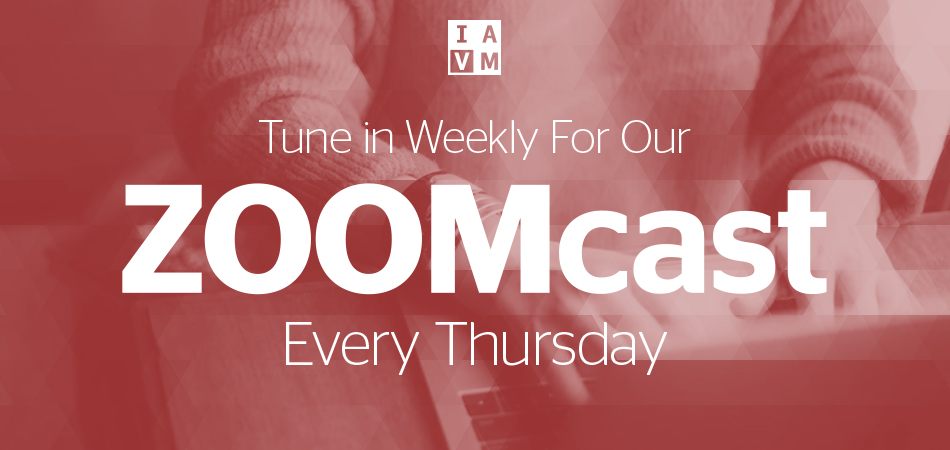 For the next few Thursdays, IAVM will be releasing pre-recorded ZOOMcasts on pertinent education topics related to the challenges you're facing during the COVID19 pandemic. Each ZOOMcast will be around 30 minutes and will feature experts in their respective fields.
After viewing these recordings please tune in the following Wednesday to discuss these topics during a live Q&A session.
This week's ZOOMcast is on Risk Management & Disruption Risk, presented by Peter Ashwin, AVSS faculty member, and Wayne Middleton, CVE, Chair of VMA's VMS Committee. This is part 1 of a 4-part series called Business Continuity & Resilience (BC&R).
Click HERE to view the recording.
Click HERE to register for the live Q&A session with Peter and Wayne on Wednesday, April 8 at 6pm ET / Thursday 8am in Sydney / 10 am in Aukland
Upcoming Topics Include:
Venue Deep Cleaning
Business Impact Analysis (BC&R part 2)
Leadership in Times of Crisis
Business Continuity Management (BC&R part 3)
Readiness & Resilience (BC&R part 4)
Preparing for Upward Career Mobility
Venue Conversion Update
Preparation & Recovery