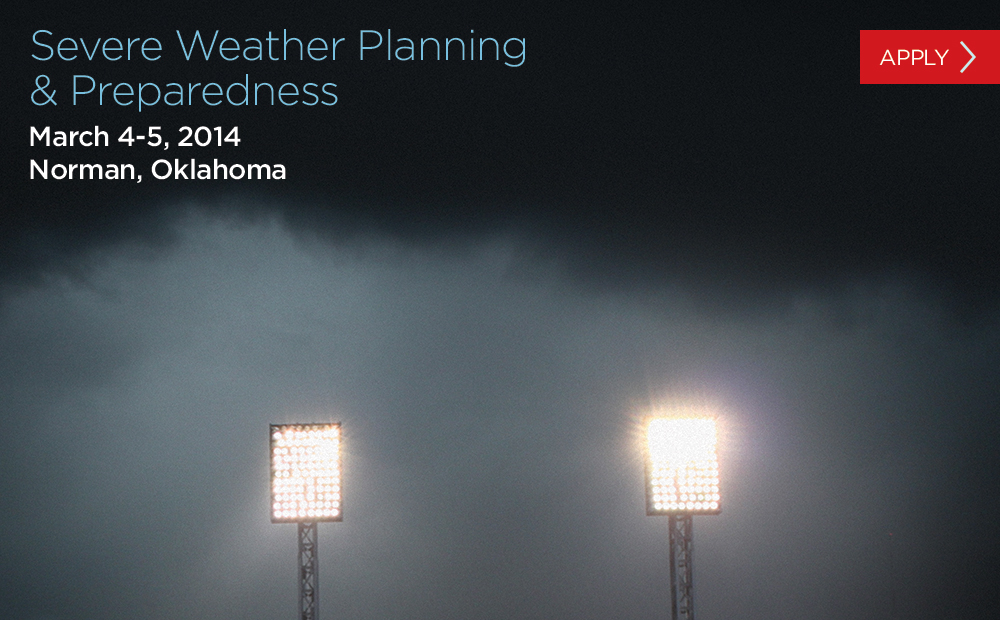 Winter Storm Leon lunged into the southern parts of the U.S. this past week. Sure, you can quote Charles Dudley Warner and say, "Everybody talks about the weather, but nobody does anything about it." But that's not true. There are people out there who are doing something about it, primarily in the preparedness field.
Consider IAVM member Leonard Bonacci and John Comerer. Bonacci is vice president of stadium events and operations for Lincoln Financial Field in Philadelphia, and Comerer is the stadium's security director. They are part of a team that ensures the safety of all guests during events. In our latest issue, Joe DesPlaines wrote a story about how Bonacci and Comerer handled a Shelter-In-Place (SIP) during a storm at Taylor Swift concert. DesPlaines does a great job explaining the before, during, and after aspects of the situation, and he had Bonacci and Comerer identify key lessons learned:
"There were some guests that refused to shelter, even with the lightning! Mostly these were fans in the 'pit' who didn't want to lose their place as space in this area in front of the stage was given on a 'first come' basis. We ultimately had to ask the police for help, and we now know to routinely use the uniformed officers to clear the pit."
"We also found that people moved out of the seating areas fairly quickly but stopped when they entered the concourse and/or service area tunnel, effectively stopping the sheltering. We quickly learned that we needed to position some staff at the entrance to move people into the concourse, to accommodate all the guests."
"We had some guests who were very frightened of the thunder and lightning. We realized that we had to take special care with guests who panic and become immobilized."
"This event confirmed our training to be prepared to respond with urgency. Storms move fast and lightning can strike miles from the storm center. Activating the SIP plan was an immediate call to act quickly to maintain the safety of the guests and staff."
"Emergency planning must be totally transparent. All participants including venue employees, police, fire, EMS, tour staff, and even the performers need to know there is a plan and what actions we will take if activated. It was our understanding that even the star knew her shelter location.
"Having executive leadership 'buy-in' to emergency response is invaluable

. Their support and encouragement really motivates the staff."
"Communication is key to a successful shelter—with guests and staff. Providing information, even if it was a repeat of something previously stated, helped keep everyone calm."
"All the practice paid off—it was rehearsal for the real emergency."
Training to properly respond is what drives the program at Severe Weather Preparedness & Planning for Public Assembly Venues and Events, which takes place March 4-5 at the National Weather Center in Norman, Oklahoma. There you will be trained on such topics as atmospheric electricity (lightning threats), safe sheltering, and crowd dynamics. All the instructors are experts in the safety, security, and weather fields. Registration is open and available for members and non-members.